This is why Sunderland allowed Elliot Embleton to join Blackpool on loan
Lee Johnson says that the decision to send Elliot Embleton on loan to Blackpool was ultimately down to the player himself.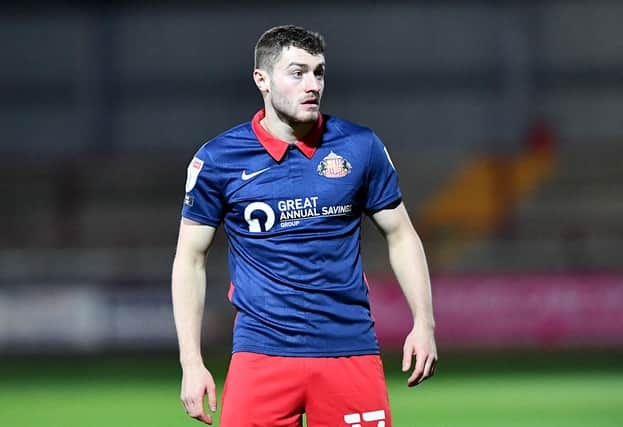 The Black Cats sprung a surprise shortly before the transfer deadline on Monday by announcing the short-term departure of the 21-year-old, whose game time was improving under Johnson.
Sunderland's head coach had said earlier in the window that he did not want Embleton to leave, but was also keen to ensure that he does not have too big a squad for the second half of the season.
Johnson says Embleton would have got minutes between now and the end of the season, but the pair had a candid discussion in which the head coach admitted there may be the chance to start more games elsewhere.
Embleton then decided to take the option of a loan.
Johnson says that by extending his contract for another season, Sunderland have shown their confidence in Embleton's future at the club.
"To be fair, it was Elliot's decision," Johnson said.
"It was a bit of a catch-22 situation. I really like Elliot and he is a good young player for us, but when I sat down and worked out what we could do, sometimes having too big a squad can be difficult to manage.
"He's an excellent player, one of the best trainers every day, and we would have definitely used him but he maybe wouldn't have got the starts that he wanted or that he warranted or could have got somewhere else.
"By making it public that we are going to extend his contract by taking up the option shows that we believe in him.
"I gave him both scenarios – to stay and compete and fight, but I also had to be honest [about likely gametime]. Or, to go out on loan to Blackpool, who are a good side, where he might get more starts.
"There were a couple that were potentially moving out but that was the one. I think it can become difficult to manage when you have too many players.
"When you have someone who is ours who we believe in, if he is not going to get the minutes then he is better off continuing his progression – as he has at Grimsby in League Two before, and now in League One – and then he will hopefully be ready for us."
Sporting Director Kristjaan Speakman said on Monday night that there is a 'clear plan' for his progression at the club.
"Elliot requires a little more opportunity than we can provide at this moment and it's an important period for him following the time he missed through injury," Speakman said.
"We have a clear plan for his progression and felt that under Neil, Blackpool was a great chance for him to gain more experience at this level in a different environment.
"We've taken the option on his contract for next season and we are all aligned on what he needs to do in the period leading up to the summer.
"He's really excited about the challenge and we look forward to supporting him from afar."