Tony Mowbray makes Dan Neil Premier League prediction after midfielder stars in Sunderland win
Tony Mowbray said Dan Neil's performance at Norwich City showed why he is a player on the path to the Premier League.
Published 13th Mar 2023, 11:43 GMT

- 2 min read
Mowbray kept faith with Neil despite some challenging recent games for the youngster, who continues to deputise for Corry Evans in the holding midfield role.
The head coach was rewarded with an excellent display from the 21-year-old, not just in terms of his own individual effort but also in his leadership at the base of a very young midfield.
"I genuinely think Dan Neil is on a journey which will, hopefully with this club, take him to the Premier League," Mowbray said.
"If it's not this club and we can't get there fast enough I think the Premier League will phone up about him.
"He's an amazing human being and wants to be a footballer who listens to everything you tell him, who wants to get better, who sits and watches his clips and what he did well and what he didn't do well. He's just a kid on a journey and it's going to be tough to stop him.
"Our job as coaching staff is to help him along, keep making him understand he needs to have both aspects. The best midfield players in my mind have some steel and then look silky and play lovely passes, but then when the ball breaks between him and the other guy, he smashes into the tackle and comes out with the ball. He's still a young man but somewhere down the line he will become a really good footballer."
Mowbray also welcomed the return of Lynden Gooch, who returned from injury to play an important part from the bench: "I love watching Gooch and O'Nien. If you're a supporter, I think you should love the emotion and passion they bring.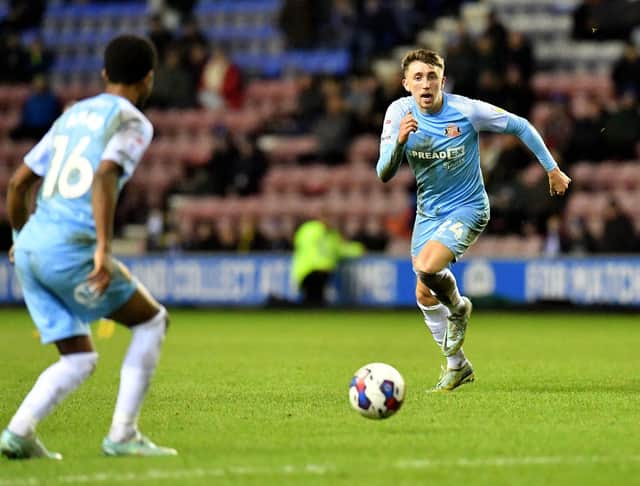 "Lynden, a tackle he made in the 80-something minute in front of the dugout was unbelievable, he doesn't pull out of anything. And O'Nien doing a header when they were both getting there at the same time. It was almost sad for the other kid because he got smashed, but it was just a competitive challenge and you just know he'll never pull out.
"I think they epitomise the fighting spirit of the team."