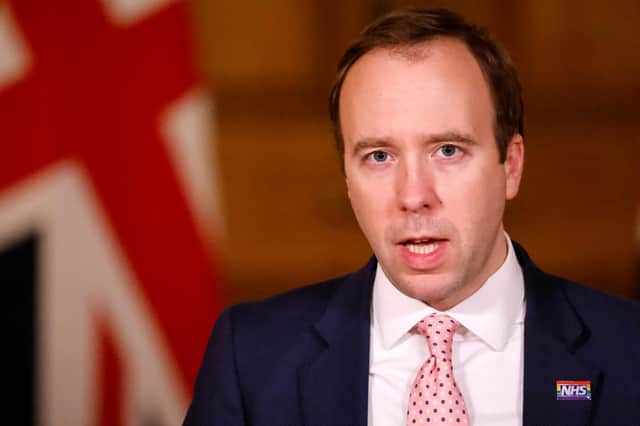 Health Secretary Matt Hancock.
Health Secretary Matt Hancock has outlined the latest Covid-19 tier plans after the first review, with the North East remaining under the strictest controls.
It means no football fans will be allowed inside stadiums until January at the earliest.
The next review is due to take place on January 1.
The Premier League and EFL have been playing behind-closed-doors for majority of the season, though some teams elsewhere in the country were allowed a small number of fans back inside stadiums earlier this month.
Those areas in Tier 3 are not allowed any fans, but those in tier two can have up to 2,000 and tier one up to a maximum of 4,000.
Sunderland's next three games over the festive period had already been postponed following a Covid-19 outbreak at the Academy of Light with five first team players testing positive, the training ground has been closed for 10 days.
Games against Shrewsbury Town away and Blackpool and Hull City, both at home, have to be rearranged.
Newcastle United's recent game against Aston Villa was also postponed after a Covid-19 outbreak at their training centre but the squad has since returned to action.
Hancock said the UK has "come so far" and "mustn't blow it now".
Making a statement in the Commons, Mr Hancock told MPs: "As we enter the coldest months we must be vigilant and keep this virus under control.
"Yesterday 25,161 cases were reported and there are 18,038 people in hospital with coronavirus in the UK. We must keep supressing this virus.
"And this isn't just a matter for Government or for this House, it is a matter for every single person and these are always the most difficult months for people's health and for the NHS.
"And especially with the vaccine already here, we must be cautious as we accelerate the vaccine deployment as per The Winter Plan.
"We've come so far, we mustn't blow it now."