Why Phil Parkinson believes Sunderland remain on track despite recent frustration
Two failed attempts to win promotion from League One makes for an understandable discomfort whenever Sunderland fall short of where they need to be.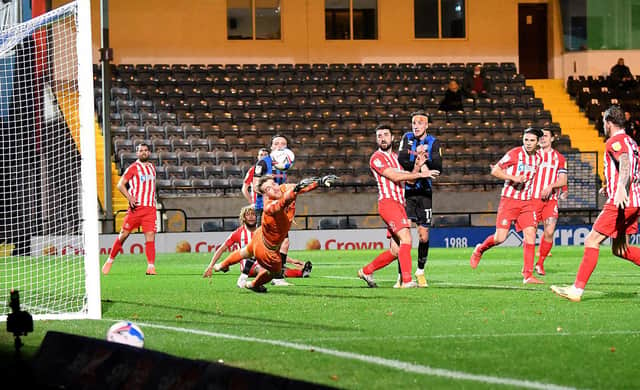 Two poor results have checked Sunderland's progress in the League One campaign
The defeat to Portsmouth was concerning, and the response at the Crown Oil Arena underwhelming.
Phil Parkinson, though, had firmly defended his team after that game and speaking ahead of the trip to Gillingham, insisted that they remain on track.
The Black Cats boss says he has this week been drawing inspiration from his last League One promotion.
Then, Bolton Wanderers won their first four games before a challenging autumn period.
After 8 games, they had 15 points, an identical record to his current side.
They would go on to finish second behind Chris Wilder's Sheffield United.
"The last two games, the points return hasn't been good enough," Parkinson said.
"As a staff, we've looked at the reasons why we feel that's the case and how we can improve it.
"But I've been looking at the last promotion I was involved in from this division with Bolton Wanderers.
"We had a fantastic start and then a little indifferent spell, but we stayed calm and got through that.
"Towards the end of the season we thought we'd got over the line with a big away win, then lost the next couple and were pegged back. We then had to get over the line in the last couple.
"We'd love it to be plain sailing every week but it's competitive, every division is competitive.
"We have to keep a clear focus on what we need to achieve in the long term, by being clear on what we need to do from game to game.
"I'm confident with this squad.
"I think we're strong, we've got cover in all areas. We're disappointed that we've had a setback but we've got to be big enough to take that on the chin and respond to it."
Two poor results had clearly been cause for reflection.
After the draw at Rochdale, Parkinson urged his side not to abandon the defensive discipline of their early games.
He also drew reference to some statistics that he feels underline why his side is in a decent position as they look to bounce back in the coming weeks.
"Prior to the Portsmouth game, I don't think we could complain with the start we'd made to the season," he said.
"Obviously we're a game behind a lot of teams as a result of the Blackpool game being postponed.
"Defensively, we had been very good prior to that game.
"In terms of going forward, our expected-goals tally is 14 and we've scored ten.
"So we're behind in terms of finishing but that tells you that we are creating chances. There are other teams who have scored more goals than their expected tally.
"So that balance between defence and attack I don't think was far off where it needs to be.
"Clearly, the chances we have created, we haven't taken a big enough percentage of them.
"Obviously, the game against Pompey, we were uncharacterstic in being sloppy in our play. We were punished for that.
"At Rochdale, we dominated the second half and should have won, but when you score goals you have to make sure they are the ones that win you games. As I've said, we were just a bit loose in terms of our roles and responsibilities to make sure that if Rochdale were to score, they had to really earn it.
"Drawing of course makes the Gillingham game more important but it's still early in the season. Two points-per-game usually gets you promoted over the course of the season and we're only one point off that, which we need to get up.
"Away from home, the ratio is usually 1.69 over the course of a season to get promoted. Weve got eight points from our four away games so are above that, and want to notch it up again at the weekend."
There had been widespread frustration with Parkinson's approach in the second half at Rochdale, particularly given that only two substitutions were made.
Both came in the final fifteen minutes, and both were like-for-like changes in terms of the system in place.
The Black Cats boss understood the reaction, but felt he had seen enough fro his team to suggest they would go on to land the three points.
"I thought the tempo of our play was decent," Parkinson said.
"Some of the decision making wasn't great, or some of the quality of our play wasn't great, but we kept trying to do the right things and were knocking on the door.
"We were practically camped in their half and I felt the way we set up was giving them problems.
"Of course, when the moments come you've got to take them. Danny Graham just couldn't quite get enough purchase on that header and if he does and that goes in, then it's a good night's work."
He insisted, too, that there would be convincing victories along the way.
The road will be bumpy at times, though, he insisted.
"Games can be tighter than people would like," he said.
"We did have a spell of games last season which we won convincingly, of which Rochdale at home was one.
"There was Tranmere and Wycombe, too.
"We had those games and they will come along, I am convinced of that.
"But teams work hard to stop you and they will be right up for it when they play Sunderland, and we have to be ready for that."
From the points return to the performances, a case can be made for concern and a cause for positivity.
Parkinson will know that these two league games, which precede a break for cup action, are key in helping to make the argument he is right.