Blyth Spartans boss Michael Nelson's verdict on decision to cancel South Shields friendly
Blyth Spartans manager Michael Nelson has fully supported his club's decision to cancel their friendly at South Shields.
Published 6th Sep 2020, 10:37 BST

- 2 min read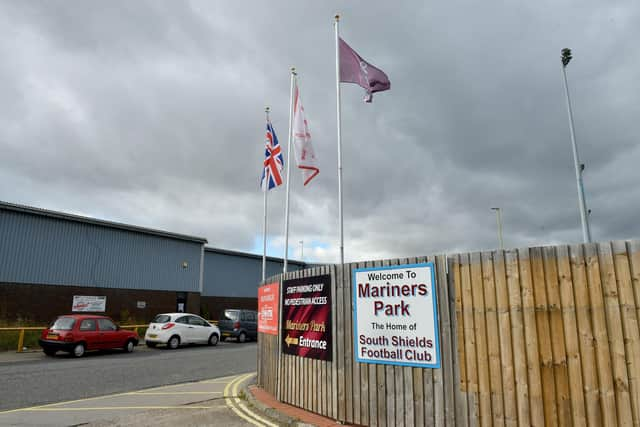 The Mariners were set to host the National League North outfit at the 1st Cloud Arena on Saturday afternoon – but Spartans withdrew from the fixture just five hours before kick-off.
The increased rate of Covid-19 infections on South Tyneside and the news that the area had been placed on to a watchlist of areas of concern was cited as the reason for a decision that has drawn praise from Northumbria Police.
Nelson also confirmed that Spartans offered to switch the fixture to Croft Park when news of an increase in cases on South Tyneside was revealed earlier this week.
He told The Gazette: "I wasn't part of the decision, I was consulted, but we took advice from people from the physio, the medical department and the club's Covid officer.
"Blyth, as a football club, have been criticised too much and hung out to dry, and all we are trying to do is protect our players and supporters and people on South Tyneside.
"We did offer to switch the game in midweek because we saw that the area was showing an increase in cases and then on Friday night, we learnt that it had been placed on to a watchlist.
"We gave South Shields that option to switch it to Blyth if it carries on rising and that was a backup option – but it wasn't taken up.
"There would be no financial gain for us, we are just trying to get it right on the footballing side.
"We just felt it was too big of a risk and we thought it would be more beneficial to cancel rather than run the risk.
"We aren't part of that area; we shouldn't have been the one to make the decision and we came up with a plan B.
"We were more than willing to switch it.
"If it had been changed earlier, we could have streamed the game so supporters could see it."
The decision drew anger and frustration from South Shields supporters on social media when the news was confirmed on Saturday morning.
Several supporters have suggested that Spartans could face a similar situation when their National League North season gets underway in October.
The Northumberland club will face regular away trips to areas under a similar circumstance to those being experienced on South Tyneside at the moment.
However, Nelson insisted that the same decision would be made for a league fixture if it is required.
"I get the frustration that it's short-notice, but this situation hasn't happened before," he explained.
"Some of the reactions on social media have come from anger and I understand that.
"Northumbria Police have praised the decision and the Director of Public Health has warned that a lockdown could be in place if cases continue to go up."