Coronavirus strikes as South Shields' youth derby called OFF
South Shields' academy derby with North Shields in the FA Youth Cup has been called off.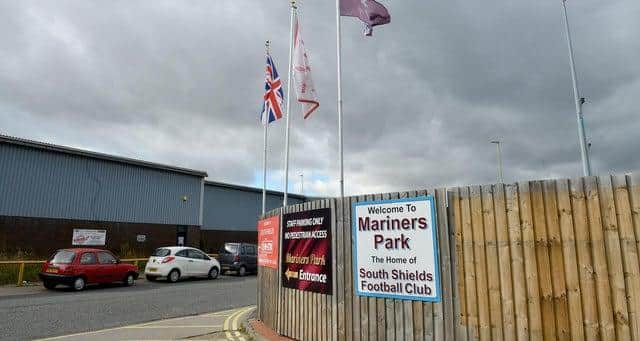 The match, scheduled for this evening (kick-off 7.30pm) at the Daren Persson Stadium, has been wiped out due to a number of North Shields' players needing to self-isolate, due to coronavirus concerns.
South Shields now receive a bye in the first qualifying round of the competition. They now face the winner of the Darlington and Cleator Moor Celtic tie in the second qualifying round next month.
A statement via the club Twitter account reads: "MATCH OFF. Tonight's FA Youth Cup game has been postponed due to a number of North Shields players needing to self-isolate. @SSFCacademy therefore receive a bye to the second qualifying round, where they will travel to Darlington or Cleator Moor Celtic, w/c October 5th."
South Shields' senior side started their season on Saturday with a 3-0 win over Mickleover, with Nathan Lowe, Jon Shaw and Jason Gilchrist getting the goals.
The official attendance was said to be 600 – and the club thanked their fans for their conduct.
A statement read: "A huge thanks to everyone who attended today's game for adhering to the guidelines and our Code of Conduct.
"We hugely appreciate your support, understanding and help.
"You all did your bit today for each other and for the club, and should be proud. On to the next one!"
South Shields are again in action tomorrow in the FA Cup at Warrington. That game, at this stage, remains on.