South Shields FC condemn 'abhorrent comments' and say radio caller 'is in no way' connected to club
South Shields FC have issued a strong statement condemning 'abhorrent comments' from a caller on LBC Radio who 'expressed reprehensible views about the Black Lives Matter movement.'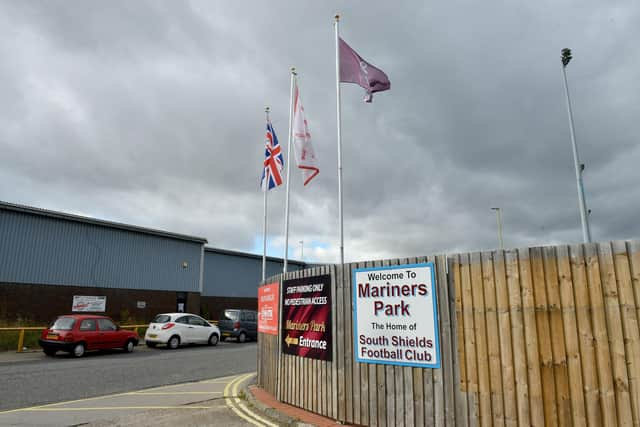 The individual claimed to represent South Shields FC and the club has moved quickly to condemn the comments and also make clear the caller 'is in no way' connected to the club.
A club statement read: "After an internal investigation, we are certain that this disgusting individual is in no way connected to the club and wish to distance ourselves completely from the comments made as they in no way represent our views or beliefs.
"We stand in complete solidarity with the Black Lives Matter initiative and the charge to make the world a place which is free of oppression based on the colour of someone's skin, and a place which provides equal opportunities for all.
"We also condemn the abhorrent comments made on LBC by the caller, who referred to himself as James, about a banner which was flown over the Etihad Stadium ahead of Manchester City's game against Burnley on Monday.
"The caller also falsely claimed to have had a conversation with our joint manager, Graham Fenton, about the topic.
"This is completely fabricated and simply untrue. The false allegation both enrage and appall Graham and everyone at the club. Graham is a real advocate of diversity and equality, and would never be associated with such views or comments as those made by the caller.
"We are inspired by the Black Lives Matter movement and stand shoulder-to-shoulder with all those battling to rid the world of racism and discrimination of all kinds."
The statement added: "Discrimination has no place at South Shields Football Club and – this should go without saying – racists have no place at our club or in wider society."
Fenton added: "I am absolutely disgusted that this unknown person to our great club claims to have had a call with myself regarding the Black Lives Matter movement.
"I can assure everyone that no such conversation with this person or any other person for that matter has taken place.
"I wholeheartedly support the Black Lives Matter movement and really hope this initiative ends the oppression and social injustices that have affected black lives for far too long.
"If anyone has any information on the identity of this person I would encourage you to get in touch with our club to let us know who he is so we can take the appropriate action.
"Black Lives really do matter!"
South Shields FC has also called for an apology from the radio station and say they are 'seriously considering our legal options.'
LBC Radio has been approached for comment.