Triathlon in Sunderland will leave a swim, bike, run legacy across the community
What started out as a challenge between friends has now become a regular activity for father and son duo Adam and Fin; and their determination could be mirrored across the whole community of Sunderland.
As the AJ Bell 2023 World Triathlon Championship Series Sunderland heads to the city in July, organisers - and the city council - have a vision that the enthusiasm which people like Adam and Fin have for the sport, will ripple across the city.
For active father and son Adam and Fin Dixon taking part in swim, bike, run has become an important part of their time together.
Fin has even started trying to get better at what is now his favourite sport through training and joining a swimming club.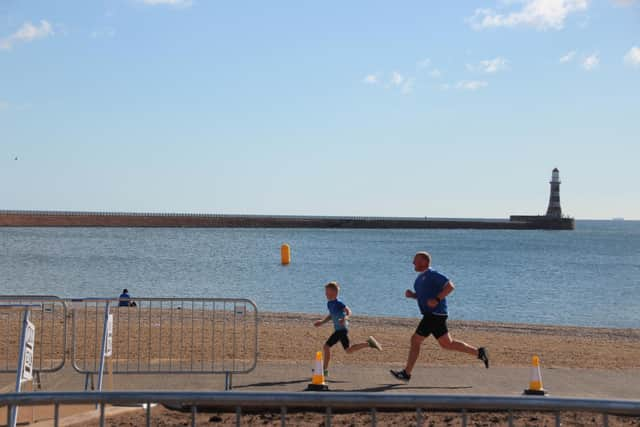 A 365-day legacy to world triathlon event
It is hoped that the world championship triathlon event - which is over the weekend of Saturday July 29 and Sunday July 30 - will raise awareness of triathlon and help develop a passion for participation in swimming, cycling and running not just on those two days – but 365 days of the year.
Leaving an all-year-round legacy
British Triathlon and Sunderland City Council are working together to deliver a 365 day-a-year approach to delivering swim, bike, run in the city.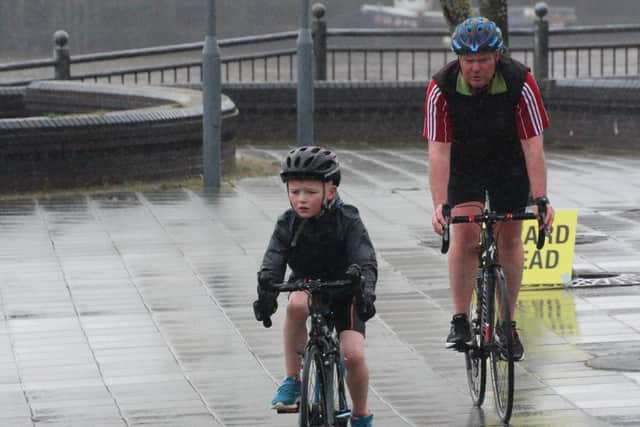 They want to enthuse people both before, during and after the world event, to take the plunge, to pedal and to lace up their running shoes to really push forward the momentum for the sport in the city.
Organisers hope people will be enthused, just like Adam and Fin, who now regularly take part in the GO TRI Local run, bike, run events at Roker Park.
Adam's 40th birthday was the catalyst for them taking part.
He said: "The lads were asking what we were going to do, are we going away.
"I said 'no I want to do a triathlon', so 10 of us did a triathlon last summer.
"We did the Sprint Distance at Woodhorn in Northumberland."
It's a great course, it's very friendly
"What I didn't want to do was just sit in the pub in some European country," he said. "I was just really after a challenge to see if I could still do something. Would my body let me down was the point?"
His body did not let him down and Adam came through the challenge with his biggest supporter, who would later become his training partner, watching on.
"For Fin it was seeing me do it, he got the bug from there to be honest."
Of Roker, and the run, bike, run, event, Adam says: "It's a great course, it's very relaxed and friendly."
The pair's love of swim, bike, run saw them on the start line in Sunderland last year at the British Triathlon Grand Final.
A city catalyst for swim, bike, run
It is hoped that the obvious love for the sport, which people like Adam and Fin have, will be infectious and roll out across the community when the world championships have been and gone.
World level athletes may move on elsewhere, but they're destined to leave behind a city catalyst for what will come after.