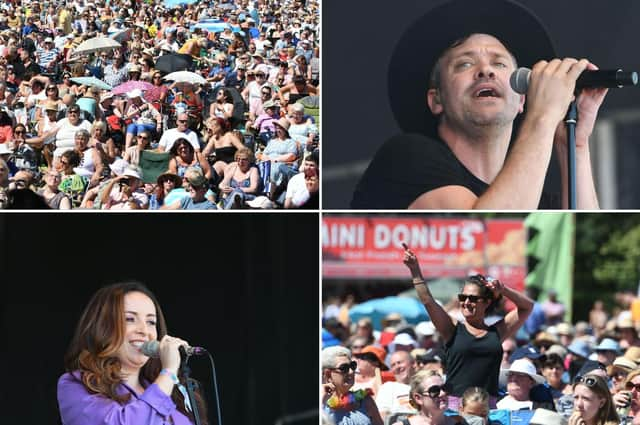 Blazing sunshine as Bents Park concerts make triumphant return to summer calendar in South Shields with Will Young headline slot
The weather gods were smiling on South Shields as the free Sunday concerts returned to Bents Park for the first time since the Covid pandemic.
Families were soaking up the sunshine and music as first headliner of the season Will Young took to the stage on Sunday, July 10, for a set packed with pop hits.
And it's safe to say the blazing sun and summer temperatures drew the crowds, with event organisers estimating around 20,000 people in attendance.
See if you can spot any familiar faces in our picture special from Sunday.