Duo aiming to bring 'some fun, joy and laughter' in new Radio Shields show
It's all about the positivity in a new family show and podcast airing weekly on Radio Shields.
Thursday, 2nd April 2020, 8:28 pm
Updated
Thursday, 2nd April 2020, 8:28 pm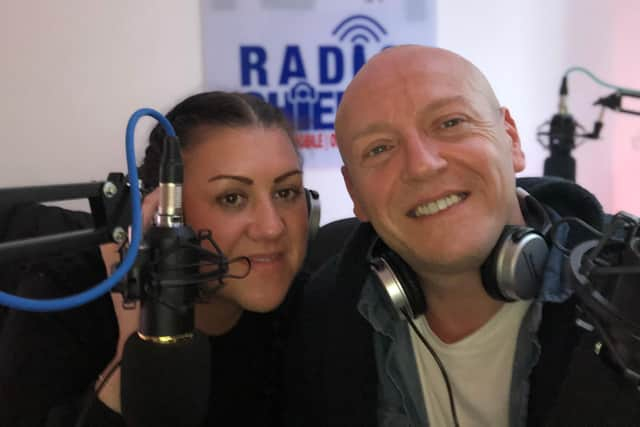 Andrea Davison and Craig Conway.
Experienced film, television and theatre actor Craig Conway and co-host Andrea Davison, AKA Lady D, are doing QuaranTyne together from home.
Craig, who was born in South Shields, has used his contacts from the world of entertainment to line-up special guests. The first show was aired live on Tuesday and it is being played again tonight from 10pm. The special guest is Sean Pertwee, who in recent years starred as Alfred Pennyworth (Bruce Wayne's butler) in the hit US TV show Gotham.
The regular slot from next week onwards is 8pm to 10pm every Thursday.
Craig thanked Radio Shields, a community service for South and North Shields and beyond, and Radio Northumberland, also airing the show, for their "incredible support".
He added: "When the coronavirus spread to the UK, I was getting messages saying I should become my Sol character from the Doomsday film and start a revolution. I wasn't going to do that, but it got me thinking about what I could do and I got in touch with a few contacts and from there the idea of doing a radio show with Andrea was developed.
"As well as the special guests, we will be playing a range of uplifting music and highlight things that have had a great response on social media as we want the show to bring some fun, joy and laughter – a lighter side to the current times."