Local musician Patrick Gosling preparing to release newest single with further releases expected soon
The artist's newest single is called 'Good Measure' and will be released in May.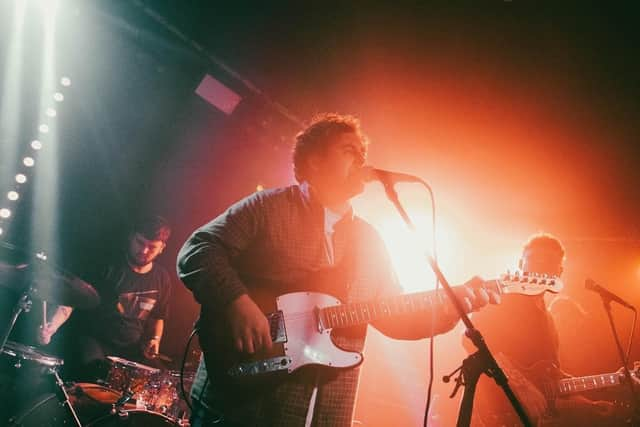 A local musician and songwriter is gearing up to release his newest single next month with a big summer ahead.
Since then he has released seven singles, most recently 2022's 'She's A Woman' and the newest release 'Good Measure' will be released on Friday, May 5 with an unnamed debut EP currently in the works too.
Talking about the new single, Gosling said: "It's completely self produced. I've recorded and mixed it all myself.
"It's the first time I've ever put something out where I've really been at the helm on the technical side of things. Lyrically it's about lusting after someone and making sure you aren't making a mug out of yourself!"
All the songs from an upcoming EP have been written with the final elements currently being worked on. "I think it's been a long time coming" explains Gosling.
"The EP was always something at the back of my mind. I've waited until I feel as though it's the right time to do it."
The coming weeks and months will be big for the artist who formerly attended St Wilfrid's in South Tyneside with a headline set, the release of the single and other plans in the pipeline including a show at Sunderland's Ship Isis.
"I'm very much excited for that" says Gosling. "There's only a handful of tickets left and it'll be the first time I've ever sold out a headline gig.
"We've got a couple of festivals coming up this year. We're playing Munro Festival in Stockton and at the moment we're just trying to play here, there and everywhere.
"We've been lucky enough in recent years to tour a little bit so we want to book anywhere that'll have us. Playing live you get that feeling you can't get anywhere else."
Claiming to be influenced by The Beatles, Bessie and the Zinc Buckets, Foals and Mac DeMarco, Patrick Gosling's new single 'Good Measure' will be released on Friday, May 5. His debut EP is expected to be released later this year.