South Shields comedian Lee Kyle to release stand up special exclusively to YouTube
He will be releasing his show Lee Kyle: Disco Twix in March.
Published 23rd Feb 2023, 18:12 BST

- 2 min read
Updated 23rd Feb 2023, 18:13 BST
South Shields comedian Lee Kyle, who is a regular performer at Newcastle comedy club The Stand, is due to release his hilarious stand up show Lee Kyle: Disco Twix to YouTube this March.
Disco Twix has been described as a show about "gender, oddness and, if there's time, class war."
The show was filmed by comedian-led company Felt Nowt Productions CIC, which regularly supports North East based comedians. The four camera shoot was filmed at Newcastle comedy club, The Stand in November.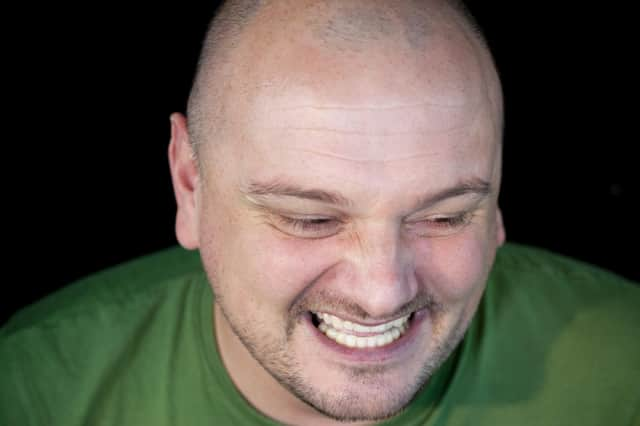 The Stand is Newcastle's top comedy club, located on High Bridge in the city centre of Newcastle. The comedy club supports up and coming and established comedians based in around the North East, as well as bringing in others from around the country.
Lee and his comedy shows have been described as "sublimely ridiculous" and "genius", and has received no less than four stars in various reviews.
Lee has been known for being a top-notch ad-libber, with an ability to adapt to any audience as well as a fantastic storyteller, with relatable, amusing anecdotes.
Before becoming a comedian, Lee was actually a championship wrestler and released his own book named Spandex Ballet: How I Wasted My Twenties Wrestling. A man of many talents, Lee also hosts the podcast What's It Like? with Lee Kyle - where he speaks with various guests about specific aspects of their life.
He also wrote and starred in The Stand's smash hit alternative panto Cinderella and the Beanstalk.