Charlotte Crosby gives opinion on Geordie Shore being axed in podcast
The Geordie Shore star spoke on the future of the show, as well as her own personal life with boyfriend Jake and their new baby girl.
Published 8th Mar 2023, 06:00 BST

- 2 min read
Geordie Shore star, Charlotte Crosby has given her opinion on the MTV reality television series being axed in a recent podcast episode.
Charlotte, currently has her own reality television show on BBC Three named Charlotte In Sunderland, and released her third autobiographical book - Me, Myself and Mini Me on March 2. Her new book discusses Charlotte's experience in becoming a mother for the first time.
On the Secure The Insecure podcast, Charlotte discussed her personal life with the podcast host Johnny Seifert, including the future with her partner Jake Ankers and becoming a mother.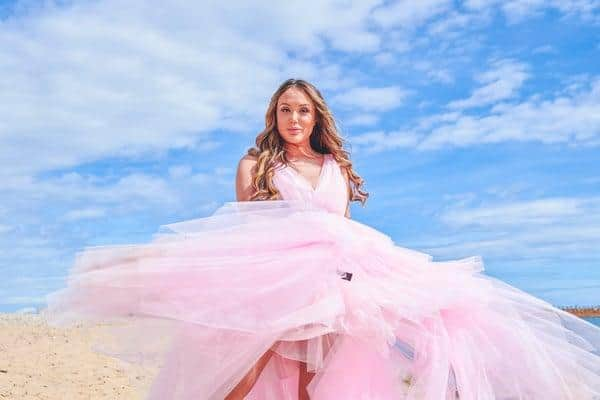 However, the topic of Geordie Shore soon came up, after Johnny pointed out rumours of the show possibly being axed completely in the near future, and asked Charlotte for her opinion.
Charlotte explained: "Geordie Shore - the show where people go and live in that house isn't being filmed this year. That one hasn't been filmed for a long time and I don't know if it will ever film again."
She continued: "If I'm being honest, I don't think it will. I think that show will be gone now."
She explained that Geordie Shore: The Reunion Series is still filming, which includes original and fan-favourite cast members from various series.
Charlotte said: "It's all of the people who made Geordie Shore what it was."
Johnny challenged Charlotte on that idea, saying: "Why can't Geordie Shore keep evolving and having these new cast come in?"
Charlotte explained that given the small cast in the beginning, once those have moved on the show naturally changes.
Johnny asked if the Geordie Shore reunion series can continue, although the original cast members may be busy in their personal lives. But Charlotte was adamant that it could, referencing Jersey Shore - which still airs to this day with the original cast.
After the Geordie Shore discussion, Charlotte opened up on her future, going on to explain that marriage and more children is definitely on the cards.