St Patrick's Day in South Shields: Celebrations taking place in the town
For those celebrating St Patrick's Day on Friday, March 17, there are plenty of events to take part in.
Published 13th Mar 2023, 14:37 BST

- 1 min read
St Patrick's Day will take place on Friday, March 17 and Sanddancers and Tyneside's Irish community come together to celebrate.
The special day which can also be known as the Feast of Saint Patrick, is a cultural celebration of the foremost patron saint of Ireland. Although a religious holiday, clubs and bars across the North East usually host specially themed nights celebrating Irish culture.
Here are some of the events taking place on St Patrick's Day in South Shields.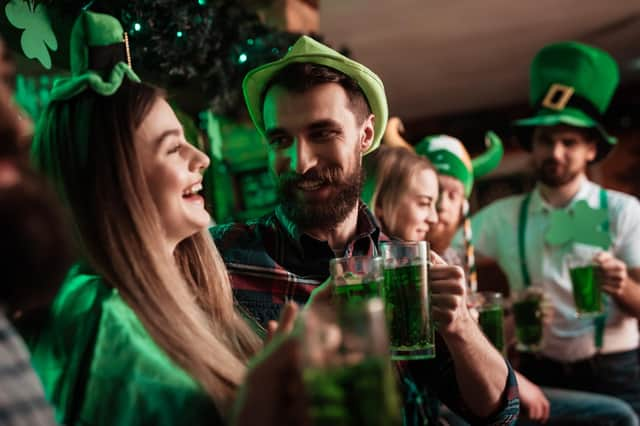 Stevey's St Patrick's Day Shindig
At The New Sundial, a party will be held for St Patrick's Day hosted by Steven Sullivan. The event will involve plenty of activities, including a quiz, bingo, games and prizes, cocktails and non-stop Irish tunes. The event will start at 7pm.
A quiz night will take place at the Greene King Pub and Carvery Boldon venue - Story Book. The quiz will start at 8pm. Drink offers will be available all night.
St Patrick's Day at Arbeia Bar
Arbeia Bar (which is owned by South Shields royalty, Jade Thirlwall), will be hosting a St Patrick's Day event. The night will include drink offers such as two cocktails for £9.95 and four shots of Baby Guinness for only £5. There will also be live Irish music.
Paddy's Day Special at Hogarths
Popular South Shields gin bar, Hogarths will be hosting a special night for St Patrick's Day. Customers can enjoy a pint of Guinness and a shot of Irish Lucky Sod Whiskey for only £5.