South Shields singer Joe McElderry releases comedy skit featuring his grandma
Joe is currently touring the North East, in a tour named Celebrate The Music.
Published 14th Mar 2023, 13:37 BST

- 2 min read
Updated 14th Mar 2023, 13:37 BST
In the show, the 31-year-old from South Shields has been performing some of the biggest and most-loved hits from across a variety of genres and decades.
The 2009 X Factor winner, kicked off Celebrate The Music in South Shields at The Little Haven Hotel on March 11, and The Customs House on March 12.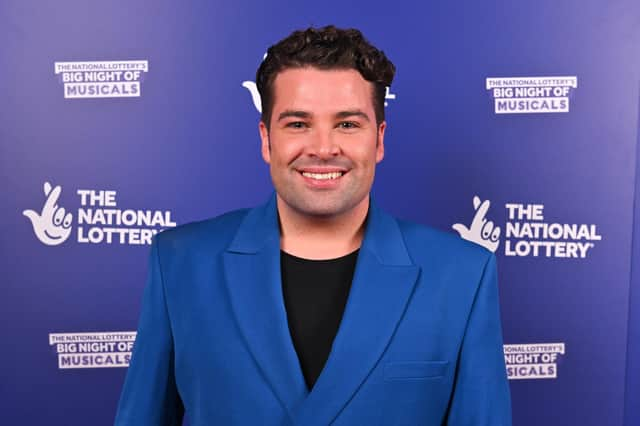 Joe has shared clips of his performances to his Instagram feed, showing himself performing a variety of power ballads and high-energy hits, in front of a beautiful, colourful set.
Joe also uploaded a hilarious skit to his Instagram feed, featuring his grandmother Hilda. In the comedic skit, it shows Joe's grandmother stepping up to become his tour manager - before quitting at the end of the clip.
In the skit, Hilda hilariously bosses Joe around while wearing a radio and headset, telling him "Read my lips - showtime, now!" She then exclaims to an empty corridor, "Clear the corridors, artist coming through. No pictures please." While Joe comedically mouths to the camera: "There's nobody here?"
The clip was captioned: "Now we have kicked off the tour! We had a last minute drama before the show and Grandma Hilda had to step in as your tour manager… it didn't go to plan."
Fans of Joe commented on the hilarious clip and the acting of Joe and Hilda, with one writing: "Grandma Hilda wins an Oscar from me!!" Another wrote: "Get the boy in 2:22" referencing the London theatre show, 2:22 A Ghost Story in which fellow Geordie and Joe's X Factor mentor Cheryl is currently starring.