6,000-mile charity triathlon challenge comes to Sunderland – Ian's superhuman push for hospice
Ian Adair is undertaking a triathlon challenge in 2023 that he has titled 'chasing the sixes' to raise money for Saint Michael's Hospice in Harrogate, with AJ Bell 2023 World Triathlon Championship Series Sunderland forming part of his challenge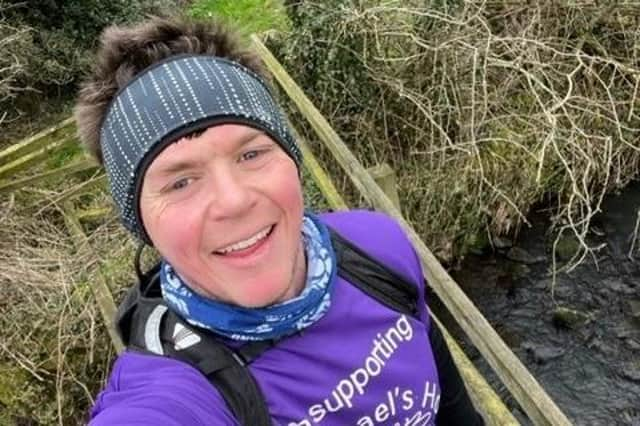 "I've come from amateur rugby playing and a main hobby of weightlifting in the gym," said Adair. "I thought 'I want to do something different and push myself', so I signed up to IRONMAN Bolton. I then thought 'right, I want to raise some money for a great charity which is Saint Michael's because they run predominantly on fundraisers.
"If I'm doing something I want to do something big so people turn around and think that's worth a donation. Then the chasing the sixes came from there. From the IRONMAN I'll do 6,000 miles in my training up to IRONMAN Bolton.
"Then I started thinking about what else could I do. It sort of just developed from there. The Sunderland one fits in as part of the six triathlons that I'm taking on."
Across the year, Adair will undertake six big challenges and six not so big challenges, with six different forms of triathlon being taken on throughout the year to help him hit his 6,000-mile target. At AJ Bell 2023 World Triathlon Championship Series Sunderland, Adair will take on the sprint distance which will be one of his final triathlons as part of him chasing the six.
"The Sunderland sprint falls in because I'm doing six triathlons in the year, in my first ever year of doing triathlon," Adair commented.
"It looked like the biggest sprint event I could do in the calendar and there's no bigger place to go and showcase what I'm doing than there.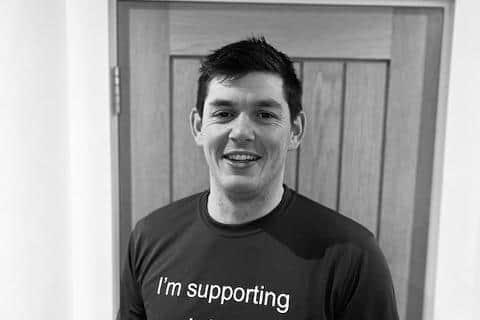 "I was recommended to do the event by my coach Steve Banister, he is a GB Age-Grouper as well as coaching, and he was the one who was saying about the atmosphere at these events is really good and worth doing for the experience alone. The other thing for me was the sea swim over a lake swim was much more challenging in my eyes.
"I've always enjoyed running, cycling and swimming socially, I've never thought about actually doing it as a main hobby and trying to be competitive."
Adair is a member of Harrogate Triathlon Club, joining them at the start of his challenge and swim, bike, run journey. The club, its coaches and members, have been a big support to Adair and taken part in some of the individual challenges along the way with him for their local hospice.
"Once everything fell into place and I realised what I'd got myself into, that's when I started looking around at different clubs," Adair continued. "The community down at Harrogate Triathlon Club is outstanding, everyone is so welcoming and it's just advice upon advice."
Having been established in the 1980s, Saint Michael's Hospice provides care and support for individuals with terminal illnesses and their families. It is the vital work that they provide that Adair's year-long challenge will be raising money for.
"I live in Harrogate, I've lived there for a while and I've always known how important they [Saint Michael's] are," Adair added. "My wife has had a few family members who have benefitted from Saint Michaels and also family friends who have used their services and facilities and they really are second to none. It's just such a great charity and they are predominantly funded by fundraising. The work that all hospices do is incredible."
Chief executive of Saint Michael's Hospice Tony Collins said: "We are constantly inspired and humbled by the lengths people go to raise funds for us.
"As an independent hospice charity, we rely on the remarkable support of our local community to raise most of the funds we need to provide our services. We are very grateful to Ian for choosing to raise funds for Saint Michael's and we wish him every success in his challenges. Every £1 he raises will make a difference."
You can find out more about Adair's challenge and donate to his fundraising on the link below.