Life-long Adidas collector gives his view on new Originals exhibition in Newcastle
The exhibition runs until November 5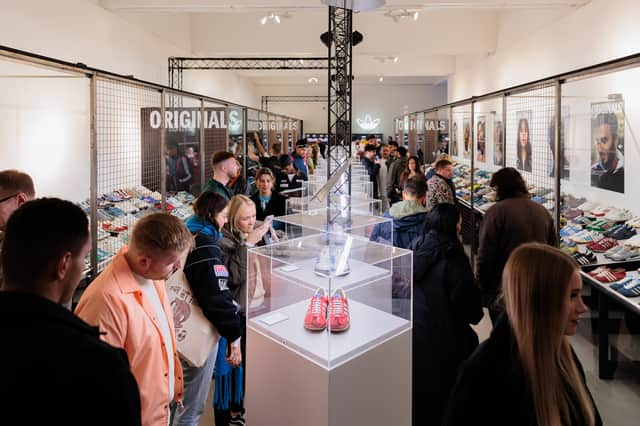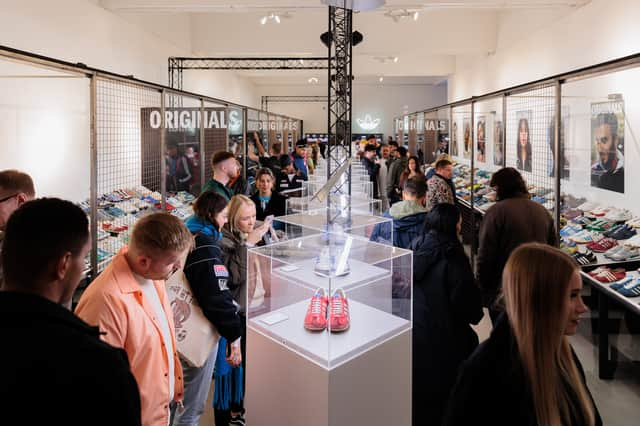 Three stripes, two feet, one love.
It's probably the easiest way to sum up decades of devotion to the Adidas training shoe, and its many silhouettes.
Now, arguably the biggest and best display of the brand's legacy has finally come to the North East and it's required viewing for 'blue box' collectors.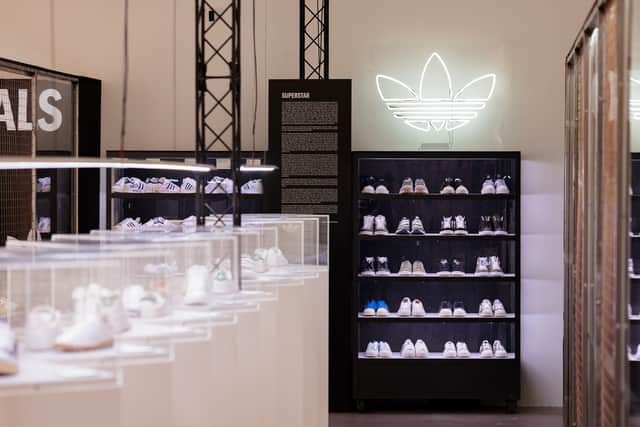 On a night when heavy rain meant conditions were more favoured to looking at trainers rather than wearing them (you have to protect your favourite suedes), spirits were nevertheless far from dampened as the Adidas Originals exhibition arrived in the region to a real sense of anticipation from those attending.
Having seen it in past residencies in London and Manchester, I knew much of what to expect but it's still a wonderfully nostalgic feeling to gaze upon some of the most iconic trainers of my 70/80s boyhood. Some of which I once owned, some I still do, but, alas, lots I could only ever dream of having owned. If, like me, the crumbling concrete football terraces of that era were your catwalk where you instantly judged everyone on their footwear, you'll know this is pretty much the definitive collection you'll ever likely set eyes on.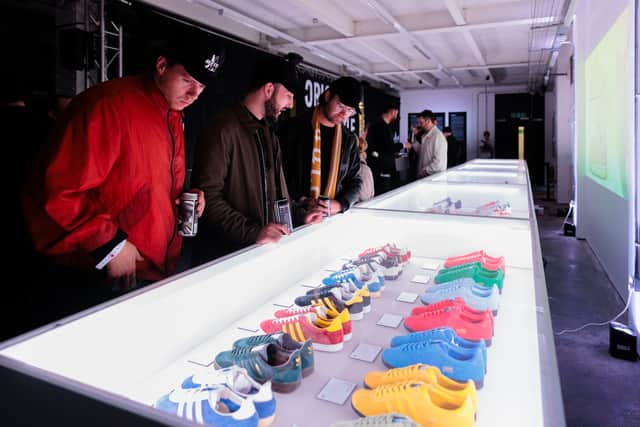 For others in attendance, Adidas may mean something different. Each of us has a favourite design, whether it's a more obscure European edition of the City Series or it's a twist on the Superstar, the iconic shoe embraced by many in the US hip hop scene and skate movement. The exhibition caters for every taste.
One minute you're studying the shoes made famous by tennis legends of a bygone age. Laver, Nastase and, of course, Stan Smith. The next, you're walking past endless autographed celebrity-endorsed editions. From Elton John to Liam Gallagher and now most recently Sam Fender, via the Beastie Boys and Snoop, so many musicians have been keen to be seen in the Three Stripes. Supermodels and stars of stage and screen too. It's hard to recall a time when Adidas hasn't dominated the cultural spectrum from sport through to the arts.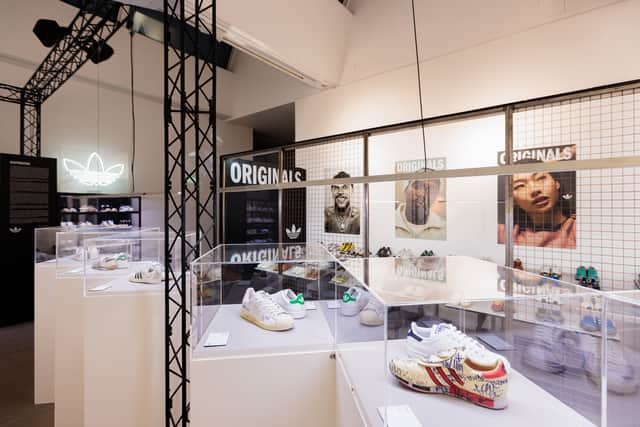 The timing and location of the exhibition bring added bonuses. Gary Aspden, the lifelong Lancastrian aficionado of all things Adidas and the brainchild of the SPZL range, is among those in attendance – as is his latest AW23 collection. Amongst all the valuable vintage stock, the latest designs hold their own. (Size 8 please, Santa.)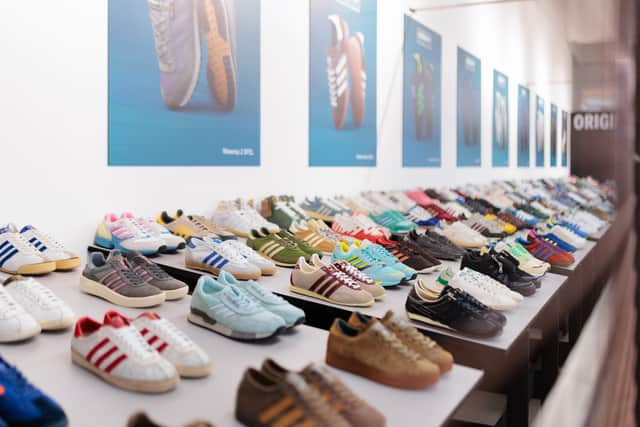 You can spend hours walking around the different floors of the gallery, tucked away on Newcastle's High Bridge Street. It's to be done in relaxed manner, not rushed. And if you fancy a refreshment break, well I can recommend the special Adidas pale ale produced for the event in collaboration with a local brewery. I suspect those cans are going to be come collectors items, just like the trainers.
Running from October 27 to November 5, you're never going to see more pairs of Adidas under one roof.
So lace up your favourite pair and treat yourself to a visit. If you do nothing else in the next week or so, make this your 'sole' intention.