Lindisfarne Festival announces second set of acts: All you need to know about the festival including how to get tickets
After an impressive opening announcement the festival followed it up with another series of confirmed artists this week.
Northumberland's Lindisfarne Festival has announced its second wave of acts ahead of the huge North East event this summer.
The hugely popular festival, which takes place overlooking the stunning Holy Island, released its first wave of performers at the end of January and have already boosted their event with a second set of entertainers.
Who is playing at Lindisfarne Festival 2023?
The first announcement from the music festival's organisers saw Scottish indie rockers Primal Scream announced as headliners for the Friday night of the festival with one of the largest Beatles tribute acts in the world The Bootleg Beatles as well as The Cuban Brothers, The Lancashire Hotpots, local act Not Now Norman from Berwick as well as many others. Primal Scream last played in the North East at Newcastle's Boiler Shop as part of an intimate set back in 2019.
The second line-up announcement has seen the addition of electronic dance group Stereo MCs and Dub Shack as well as fellow DJs Brandon Block and Let There Be House while the group Old Time Sailors will bring some sea shanties to the coastal festival. Other acts playing at the weekend event include Ferocious Dog, Dutty Moonshine Band, Mickey Finn and Henge. Further announcements are also expected.
When is Lindisfarne Festival?
The festival is usually billed as the North East's final summer festival and will be in a similar position this year. Festival gates will open on Thursday, August 31, with the event coming to an end on Sunday, September 3.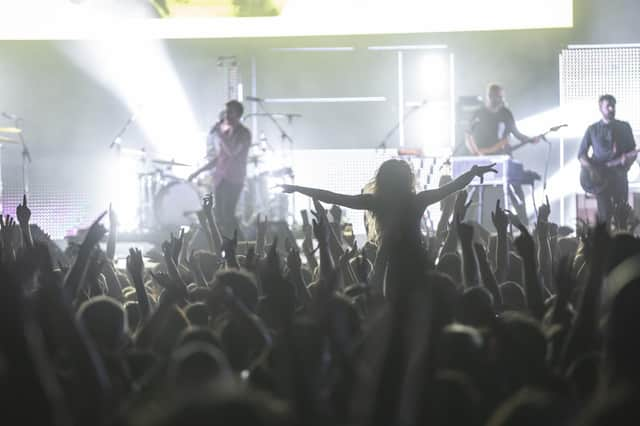 How can I get tickets to Lindisfarne festival?
Tickets are currently on sale with full passes including a Thursday arrival costing £125.54 from the festival's official website. Friday arrival passes which last for the full weekend are available for £115.04.
Two day passes are also available with Friday and Saturday tickets available for £60.96 or Saturday to Sunday tickets costing £68.84.
Instalment plans are also available with tickets able to be split over equal costs between £31 and £35 from March until July for anyone wanting to travel without the need to pay the full ticket price up front.
Car parking, live in vehicle passes and glamping are all also available to buy through the festival's website.