It's still all go for Scarborough exhibition showcasing best of northern artists - details on who can enter
It's 'business as usual' for the prestigious New Light Prize Exhibition, an open exhibition that shines a light on Northern art.
Published 21st Apr 2020, 09:20 BST

- 2 min read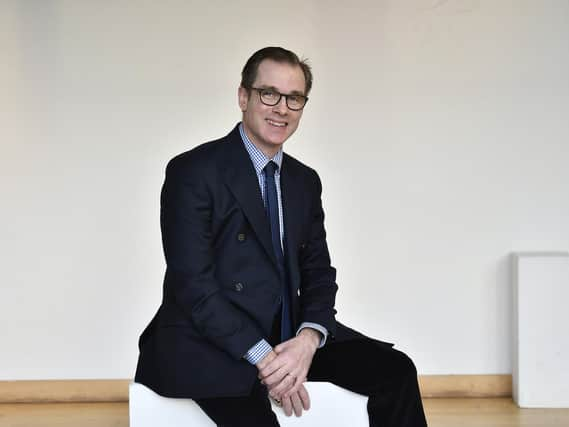 The exhibition is going ahead as planned despite the current coronavirus crisis, which has forced many arts organisations into temporary closure.
Rebekah Tadd, development director at New Light, said: "We're very fortunate that the way the New Light Prize Exhibition is organised means that we are able to go ahead as planned.
"The submissions process all takes place online – artists are invited to submit their works via our website by the end of May – and the judging process takes place online during the summer.
"The physical exhibition, which launches at Scarborough Art Gallery before going on tour to Carlisle, Newcastle and London, isn't until mid-September, so we hope that by then, we can go ahead without any changes."
"Its policy of shining new light on Northern artists is one we firmly believe in, so we're thrilled to be involved and to able to support in this way."
Celebrating its tenth anniversary in 2020, the high-profile exhibition will, for the first time, start at Scarborough Art Gallery with an exhibition from Saturday September 19 to Sunday January 10.
Artists who were born, live, or have studied in one of the historic counties of the North of England (Yorkshire, Lancashire, Cumbria, Westmorland, County Durham and Northumbria) can submit their work online here Judging will take place on over the summer with a judging panel comprising printmaker and artist Anne Desmet RA; the editor of RA Magazine, Sam Phillips; the curator of Huddersfield Art Gallery, Grant Scanlan, and the chair of New Light, Annette Petchey.
The winners of the competition will be announced at a private view at Scarborough Art Gallery on Friday September 18.
The £10,000 Valeria Sykes Award: open to all artists over 18 with a connection to the North of England, whether through birth, degree level study or residence.
The £2,500 Patron's Choice Award: presented on the night of the private view: all exhibited works are considered.
The Saul Hay Gallery Emerging Artists Prize: offering mentoring, professional advice and exhibition opportunities including a solo show.
The Zillah Bell Printmakers' Prize: all forms of original printmaking are eligible; the winner will be offered a solo exhibition in the Zillah Bell Gallery in Thirsk, host to some of the UK's best printmakers' shows.
The Visitors' Choice Award: visitors are asked to vote for their favourite work.
New Light Purchase Prize: the selected work is purchased by the charity to add to its Collection.
The New Light Prize Exhibition will be at Scarborough Art Gallery before moving on to Tullie House Museum and Art Gallery in Carlisle, The Biscuit Factory in Newcastle, and culminating in London at The Bankside Gallery.