Five excluded from schools for sexual misconduct
Exclusions for sexual misconduct at schools in South Tyneside have risen, new figures reveal.
Friday, 9th April 2021, 2:06 pm
Updated
Friday, 9th April 2021, 2:12 pm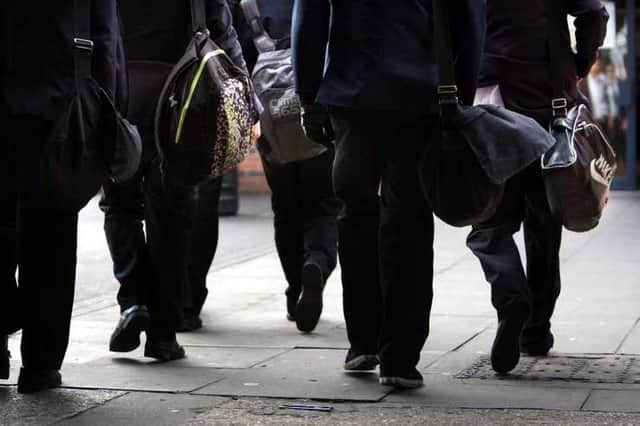 Sexual misconduct school exclusions rise
Department for Education figures show South Tyneside schools excluded students five times for sexual misconduct in 2018-19 – one permanently and four temporarily.
This was an increase on two the previous year – and all took place in secondary schools.
The exclusions were among 974 in South Tyneside schools during 2018-19 – 906 of which were fixed, and 41 permanent.
Nationally, there were 1,972 sexual misconduct exclusions – which include incidents of sexual abuse, sexual bullying and sexual harassment – a 13% drop on the year before.
The figures come after the Government announced an immediate review into sexual abuse in schools in the wake of the allegations and 14,000 testimonies on the Everyone's Invited website, where pupils can anonymously share their experiences of abuse and assault.
Some students have accused their establishments of not tackling a "rape culture".
The charity Rape Crisis said the figures do not show the true scale of sexual abuse inside schools.
Katie Russell, national spokeswoman for the charity, added: "We've known for a number of years about the high prevalence and serious impacts of sexual violence and abuse in schools."
A Government spokeswoman said: "Where schools do not meet the strict safeguarding standards that we have in place, we will take swift action and we will always back headteachers to remove a pupil from the classroom where this creates a calm and disciplined environment.
"We would encourage anyone who is aware of any specific incidents."