Virus keeps 2,400 off school in South Tyneside
Virus measures meant over 2,400 pupils were absent from schools in South Tyneside on just one day in October, a snapshot survey reveals.
Published 2nd Nov 2020, 12:21 BST

- 1 min read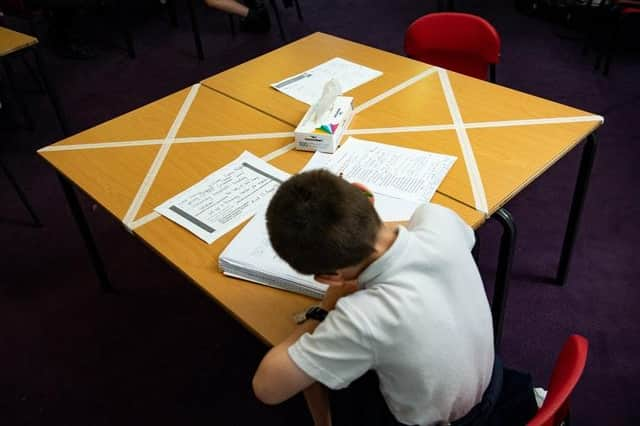 Department for Education's (DfE) figures show 2,411 pupils were absent from schools in the borough on October 15 – an attendance rate of 86%.
The figures have prompted a warning from an education think tank that pupils in the North East will be at a disadvantage if the Government presses ahead with plans for exams next summer.
The DfE said, nationally, up to 412,000 children did not attend school for Covid-19 related reasons, with the majority self-isolating.
More than a fifth of schools said they had one or more pupils self-isolating after being asked to do so due to potential contact with a case of coronavirus inside the school.
In South Tyneside, 81% of secondary pupils were in class on October 15 – slightly below the North East average of 83%, which was one of the lowest in England.
The Northern Powerhouse Partnership has called for coursework to be used to assess GCSE and A-Level students nex year instead of exams.
Head of policy Sarah Mulholland said: "Northern students are the ones currently being impacted negatively by high infection rates and self-isolation.
"We urge the Government to commit to continuous assessment as it is a fairer alternative to the proposed examination plan."
A DfE spokeswoman said schools were expected to provide pupils with remote education when they were self-isolating.
She added: "Exams are the fairest way of judging a student's performance, which is why they will go ahead next year, underpinned by contingency measures developed in partnership with the sector.