46,000 in South Tyneside get both virus jabs
More than a third of people in South Tyneside have received two doses of a Covid-19 vaccine, figures reveal.
Published 14th May 2021, 10:15 BST

- 1 min read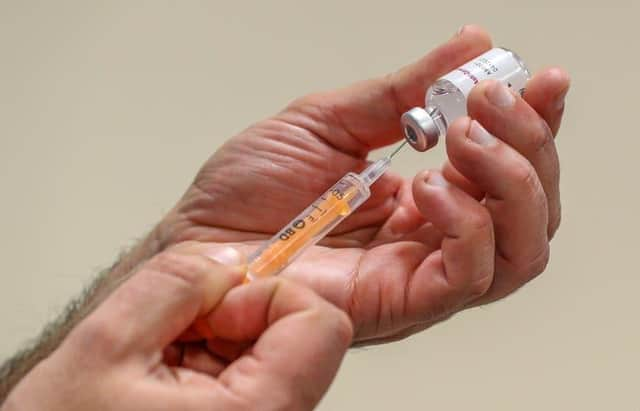 NHS data shows 46,543 people had received both jabs by May 9 – 38% of those aged 16 and over.
Of those to have received both jabs, 41,804 were over 40 – 52% of the age group – and 4,739 people aged between 16 to 39 have also received both doses.
Nationally, a third of people over the age of 16 have received their second vaccine dose.
The data also reveals an area by area variation in South Tyneside for those who had received at least one dose of the vaccine.
The data shows 68% of those aged 16 and over have had one jab.
The areas with the highest coverage were Cleadon and East Boldon, where 81.6% of people aged 16 and over given their first dose
Next came Harton West with 78.9%, followed by Fellgate and Hedworth with 74.1%.
The areas with the lowest coverage were South Shields West (55.5%), Biddick Hill (62.1%) and Westoe (62.2%).
Nationally, 15 million people had received a second dose of the jab by May 9 – 33% of the population aged over 16.
Despite the success of the rollout, some staff at care homes in South Tyneside have not been vaccinated.
The figures show 1,082 out of 1,235 eligible staff, including agency workers, at older adult care homes had received a first dose by May 9 – meaning 12% have not had a jab.
The Government is currently in consultation over plans to make the jab mandatory for staff over concerns for residents.