Test and trace misses 4,000 in South Tyneside
Nearly 130,000 coronavirus tests have been carried out in South Tyneside since the NHS Test and Trace service began, new figures reveal.
Friday, 12th March 2021, 4:18 pm - 1 min read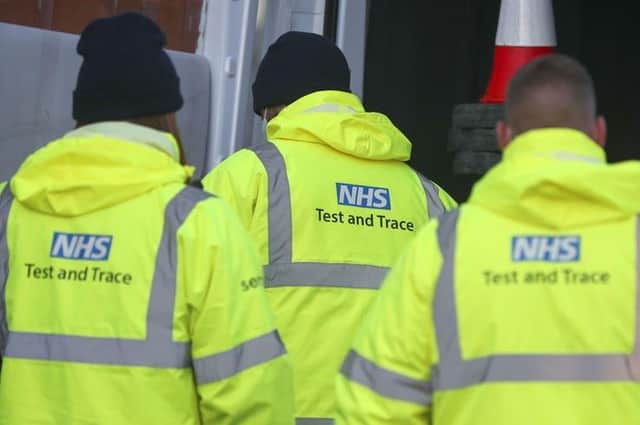 Test and Trace workers
Data from the Department for Health and Social care shows at least 129,374 Covid-19 tests were carried out in the area between May 28 and March 3, with a minimum of 10,973 returning positive results.
Over the nine-month period, 10,627 positive cases in the area were transferred to the system for tracing – with 20,085 close contacts identified but just 77.1% of those were reached and advised to self-isolate.
That means 4,600 people were not contacted or did not respond.
Nationally, 80.6% of contacts have been reached by the controversial system – which will cost the taxpayer £37m - since its inception.
Around 3.7 million cases had been transferred to the test and trace system nationally by March 3.
The Commons Public Accounts Committee called on the Government to justify the "staggering investment" of taxpayers' money – criticising it for failing to show the speed of the process from "cough to contact" and therefore not allowing the overall effectiveness of the programme to be judged.
They also urged the scheme – led by Tory peer Dido Harding – to "wean itself off" reliance on thousands of expensive consultants and temporary staff, with some receiving £6,624 per day.
Defending the programme Prime Minister Boris Johnson said: "It's thanks to NHS Test and Trace that we're able to send kids back to school and begin cautiously and irreversibly to reopen our economy and restart our lives."