Heart charity founder stresses need for more public-access defibrillators locally after Christian Eriksen's shock Euro 2020 collapse
The founder of a North East heart charity has stressed the need for greater public access to defibrillator devices locally after professional footballer Christian Eriksen's pitchside collapse midway through a European Championship game.
Wednesday, 16th June 2021, 2:17 pm
Updated
Thursday, 17th June 2021, 12:50 pm
Viewers across the world were aghast when the Danish footballer suffered a cardiac arrest during his country's first Euro 2020 tie with Finland during the opening weekend of the postponed international competition.
The shock incident involving the Inter Milan midfielder, who received immediate medical attention and whose condition subsequently stabilised, has pushed the provision of Automated External Defibrillators (AEDs) to the fore of the public mind.
It is thought that an AED intervention within the first three minutes of a sudden cardiac arrest can increase a victim's chances of survival by around 80 percent.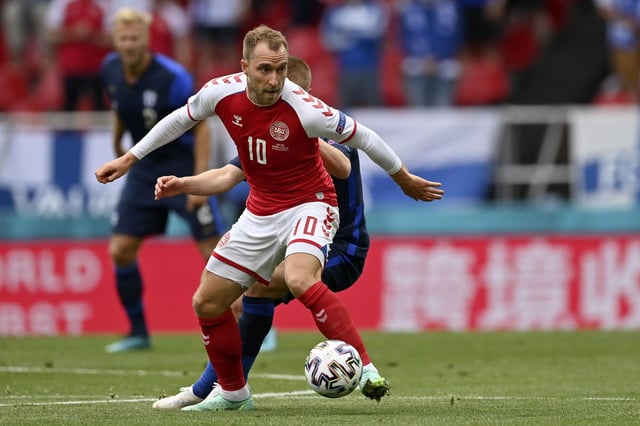 Denmark's Christian Eriksen controls the ball during the Euro 2020 soccer championship group B match between Denmark and Finland at Parken Stadium in Copenhagen, Saturday, June 12, 2021. (Stuart Franklin/Pool via AP)
"What happened at the weekend has made a lot of people think more about the importance of CPR and early defibrillation," the Sunderland resident said.
"At Red Sky Foundation we have been inundated with enquiries asking for more information about our defibrillator projects and also many people are now wanting to support our great charity because what we are doing for communities is really making a massive difference.
"Since we started our campaign [12 months ago] we have now placed 36 units out into communities, schools and workplaces."
Sergio Petrucci, right, at Newcastle's Freeman Hospital Heart unit.
Between April 2018 and November 2019, there were 5,710 recorded sudden cardiac arrests across the North East. Bystander CPR was provided in only 1,614 of those cases and just 285 of those people survived to later be discharged from hospital.
The passionate campaigner, who began his charity work after his daughter received treatment for a life-threatening heart condition, said there were not enough public-access defibrillators across the region, adding that a mentality change was needed.
He says an all-out approach is the only way to go to ensure adequate levels of provision – in his view, one 'every 500 metres'.
Sergio Petrucci, right, founder of the Red Sky Foundation.
"There'll never be enough until they're every 500 metres," he said.
"But we are are adding more and more each week and this is only going to help save more lives.
"We are always looking for volunteers and fundraisers, so hopefully all of the news coverage we are getting will encourage more people to get in touch."
Enjoy unlimited access to local news, the latest football stories and new puzzles every day.
With a digital subscription, you can see fewer ads, enjoy faster load times, and get access to exclusive newsletters and content.