South Shields has its say on disposal vape use as Chancellor tax calls increase
The campaign is backed by North East health campaigner, Fresh.
Published 14th Feb 2023, 14:31 BST

- 2 min read
Updated 14th Feb 2023, 14:31 BST
UK based health charity, ASH (which stands for Action on Smoking and Health), are calling on the Chancellor to implement excise tax on disposable vapes.
The campaign has begun following an increase in teenagers using disposable vapes, amid concerns among parents, teachers and local authorities. The call on the government is to act without delay to strengthen regulation and fund enforcement.
ASH has recommended to the government to increase the tax on disposable vapes by £4, in the budget on March 15, which will reduce the affordability of the products. This will lead to the vapes being significantly less affordable for young people, and may discourage the use.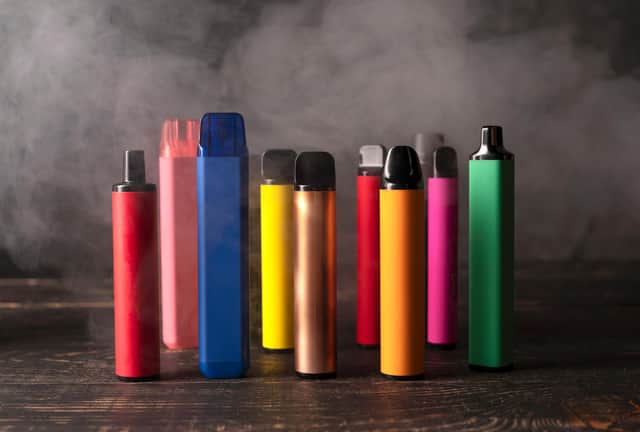 Deborah Arnott, Chief Executive of ASH, said: "Smoking is much more harmful than vaping and smoking remains the biggest threat to our children's health. But vaping is not risk-free, and in the light of the recent increase in children vaping, government action is urgently needed to tighten regulation and increase enforcement.
"Children who vape mainly use cheap disposables, which can be bought for under a fiver. They could easily be made less affordable in the March Budget with the introduction of a specific tax for single use disposable vapes. In one simple step this would reduce both child vaping and the vast quantities of single use vapes being thrown into landfill."
The campaign is backed by award winning North East campaigner Fresh, who are a dedicated regional tobacco control programme funded by North East councils.
Ailsa Rutter OBE, Director of Fresh and Balance, said: "Vaping can help adult smokers to quit and this is something we are encouraging as we also know vaping is much less harmful than smoking. But at the same time it is important that measures are taken to reduce the appeal of vaping to children and young people, as vaping isn't risk-free and we don't want non-smokers to take it up.
"The data from the North East shows most young people are not vaping regularly but we need to be vigilant around this and we are urging retailers to abide by the law and not sell to under 18s. We also need the government to tighten loopholes in current legislation."
ASH has worked to provide resources for schools including a short animated film, posters, presentation and more - all focusing on the effects vaping can have on our health.
ASH are also campaigning for stricter product regulation which includes reducing product appeal such as bright colours on packs, names being associated with sweets, and design features.
South Shields residents gave their opinion on the use of vapes, as many pointed out the dangers. One person stated: "Just as bad as smoking." Another person gave their opinion on the environmental dangers of disposable vapes writing: "Let's not get started on the plastic and battery waste that doesn't get disposed of properly."
The Local Government Association is also reccomending stricter meausres to regulate the display and marketing of vaping products.