Sunderland and South Tyneside cancer patients add a pinch of their experiences to new cookbook
Patients treated for head and neck cancer are helping others with a new cookbook to help cancer sufferers regain a love of food.
Watch more of our videos on Shots! 
and live on Freeview channel 276
Visit Shots! now
It was created with help from patients Maria Elliott, Keith Halling and Claire Scott, who shared their experiences to create dishes. Photography students then created images used to share their stories and showcase their recipes.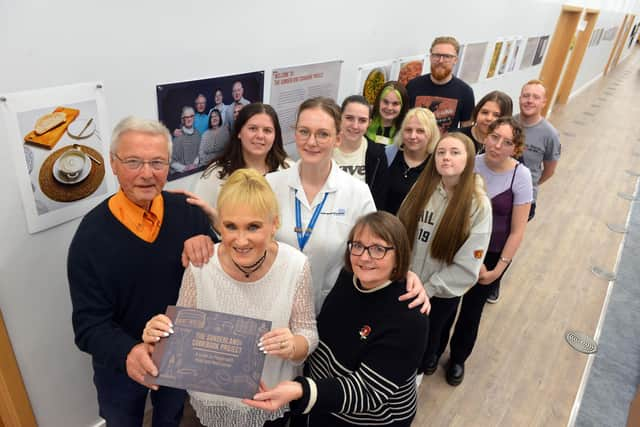 Design student Liam Reynolds created the finished book, which features pasta dishes, soups, noodles and a dessert. It was funded by the Head and Neck charitable fund, a strand of the Trust's STS Charity, and supported by the trust's Innovation Team.
Copies will be handed to new patients as they start treatment and recovery. Having access to recipes and what foods to eat has been identified as a need by previous head and neck cancer patients.
Claire, 61, had earache and a sore throat before she developed a lump at the base of her tongue, with cancer also found in her lymph nodes. She underwent 30 rounds of radiotherapy and one of chemotherapy.
She needed a feeding tube during treatment and now struggles to taste sweet foods, while her ability to enjoy savoury flavours can change.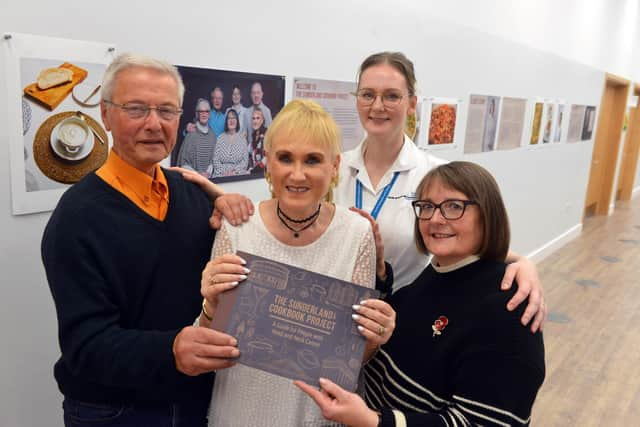 However, she has contributed her mouth-watering three-bean bolognese to the book.
Keith, 73, a retired legal manager, was diagnosed in 2018 after finding a lump on the side of his neck and it was later found in five locations.
He underwent 30 rounds of radiotherapy, six of chemotherapy and an operation. He continues to have issues swallowing and has to eat soft foods, while the change in his taste means Keith can no longer enjoy cups of tea.
His recipe, a delicious cream of mushroom soup, makes excellent use of onion and garlic.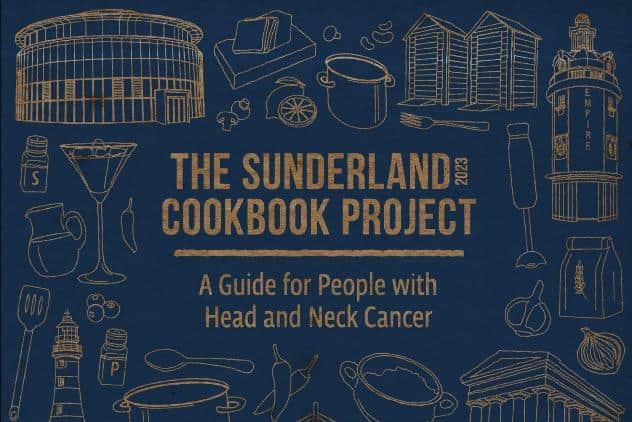 Maria, 63, is a magistrate and was previously a teacher, therapeutic foster carer – and a chef. Her contribution is her meat sauce and spaghetti with special ingredients.
Maria said: "I was diagnosed in March 2020 with tonsil and secondary cancer, which was the lymph node. I had a 12-hour operation and then 30 rounds of radiotherapy, condensed into 20 because of lockdown.
"I'm doing well now and eating well, but I have to swallow water to eat.
"I only have 30% taste because you lose your taste buds. We have umami, which is one of the taste buds which a cancer patient can taste from. So I've been developing meals that cancer patients can taste – and eat, because you're learning to swallow again.
"I can taste things like cheese, red onion, meat, herbs and spices and I incorporate them into my dishes. I cook everything from scratch."
Beth Halliday said: "The process of putting together this book was a delight. The patients and students came together with passion and enthusiasm that really rocketed the project off the ground."