A brief history of how Jarrow became 'Little Ireland' as South Tyneside marks St Patrick's Day at home
As St Patrick's Day takes place without the usual celebrations, we look at how South Tyneside became home to a 'Little Ireland'.
Published 17th Mar 2021, 11:00 GMT

- 3 min read
The UK census of 1841 put Jarrow's population at 3,500. By 1891 it was 33,000; almost a tenfold increase. By 1881 a third of County Durham's (of which Jarrow was then part) population had not been born there.
By that time a total of 4.2% of the county's population, 42,289 people, had been born on the island of Ireland. The percentage was higher still in Jarrow, so much so that Jarrow and Hebburn became known as "Little Ireland".
The motivation for a sharp rise in any town's population, be it Jerusalem, Johannesburg or Jarrow, is always the same. Economics.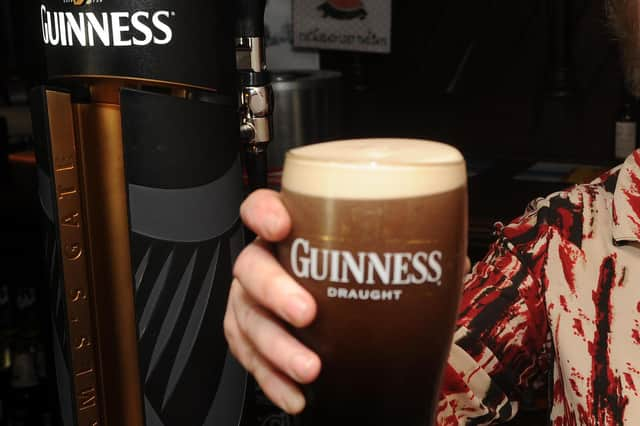 Matters in Ireland moved from beyond mere poverty when the 1845-52 Potato Famine struck. Disaster or genocide, depending on who you ask. Ireland's population decreased so dramatically due to death and emigration that, even in 2021, the population is a quarter less than it was 170 years ago.
Jarrow and Hebburn became a particularly popular destination for Irish migrants when Palmer's shipyard opened in 1852, followed by related businesses such as steel. The Jarrow Chemical Company provided a further economic attraction.
The North East was at the heart of the Industrial Revolution and needed labour. The labour from Ireland was willing but mainly unskilled, fitting nicely into the cliche of the Irish navvy.
Many were illiterate, as was much of Britain before the Elementary Education Act 1870. Matters were compounded for many immigrants who spoke only Gaelic.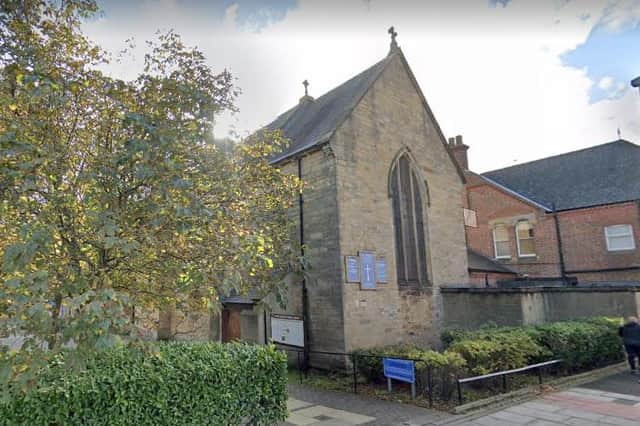 The influx was not without difficulties. An 1844 miners' strike was said to have been crushed because Irishmen took the pit jobs. Blacklegs. Actually mine owners only threatened to replace local workers with Irish ones, which was enough to make the strikers back down.
The Irish kept coming as decades passed. Busier shipyards due to World War One attracted still more, continuing into the relatively prosperous 1920s.
This is comparatively recent. Jarrovians of a certain vintage still recall the thick Irish accents of their parents and grandparents. Some continued to speak Gaelic. Many in the town today can immediately tell you which Irish county their forebears hailed from.
It seems that they mainly adapted well to Tyneside. The Irish community cemented their presence in Jarrow, literally, on October 30, 1860 when the foundation stone was laid at the beautiful St Bede's Catholic Church on Chapel Road. It was paid for from donations, mainly from shipyard workers.
Although they came for a better life, they didn't necessarily prosper. There are many graves in the Catholic, therefore predominantly Irish, section of Jarrow Cemetery which have no headstones.
The cultural and religious legacy is more obvious. In normal times St Patrick's Day remains a very lively part of the town's calendar.
However, it can't be denied that Irish immigration eventually brought IRA activity, sparked by Dublin's Easter Rising in 1916. Most notable was the Jarrow Bridge bombing in 1921.
But targets were economic and the attacks were making a point. The ordinary Irish community in Jarrow and Hebburn worked hard and earned everything they had.
The Jarrow March of 1936 was largely comprised of Irish stock. The last marcher died in 2012 and was called Con Shiels; a good Ulster name.
Support your Gazette and become a subscriber today. Enjoy unlimited access to local news, the latest football stories and new puzzles every day. With a digital subscription, you can see fewer ads, enjoy faster load times, and get access to exclusive newsletters and content. Click here to subscribe.