Reminders of South Tyneside in 1978 - see how much life has changed in 45 years
It's almost 45 years since Britain faced strikes during the winter of discontent.
Watch more of our videos on Shots!
and live on Freeview channel 276
Visit Shots! now
And while you may be thinking nothing has changed, look at all these reminders of life in South Tyneside in 1978.
Yes we were hit by industrial action and who could forget the bitter weather which accompanied it.
But it wasn't all bad news. There were some great reads in the Shields Gazette 45 years ago. Let's have a look.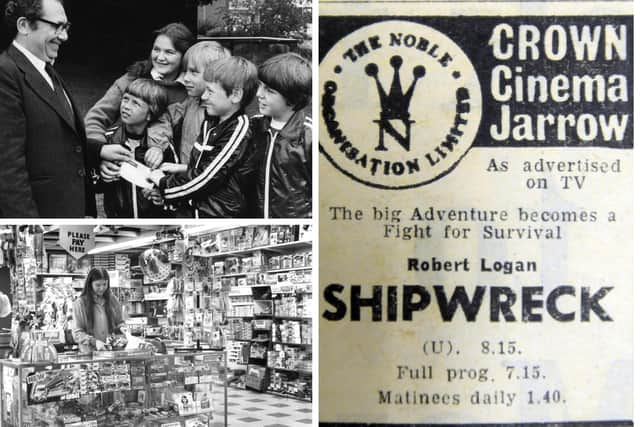 Tommy Lynn swapped Jarrow for a new life in New Zealand, but he was missing the company of his lifelong friend Lawrence Scullion. The two buddies kept in touch by letter for 16 years but had never met again.
So in 1978, 40-year-old Tommy decided to fly across the world and surprise his pal by turning up on his doorstep.
But when he arrived in York Avenue and knocked on Lawrence's door, Tommy was in for a shock.
Lawrence wasn't there. He was on his way to New Zealand – with the very same idea of giving his friend the surprise of his life.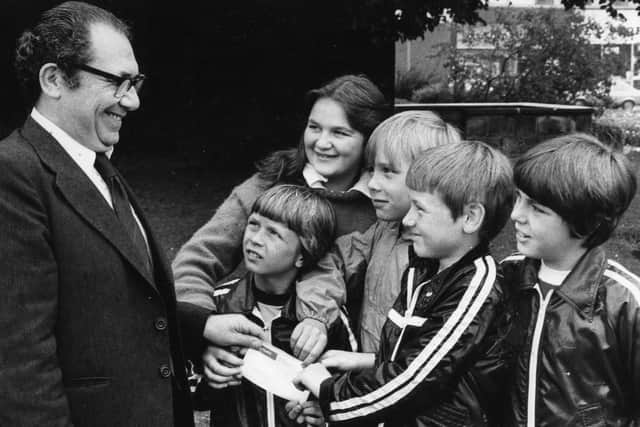 A hit in Hollywood
Hollywood was proving a hit with South Shields teenager June Smurthwaite.
June, 18, got a role dancing in MGM's hit revue, 'Hello, Hollywood, Hello', at the Grand Hotel in Reno, Nevada, USA.
The show cost millions of dollars to produce and featured a life-size replica of a jumbo jet on the 350 square feet stage.
But while June enjoyed the glamour of the American west coast life, she wasn't so fond of the food and was enjoying mum Betty's home cooking.
She said: "All you can get over there is tinned stuff and fried steaks."
Joe and Hilda raised so much money
Who remembers Joe and Hilda Kersh, who had a shop in Frederick Street for many years?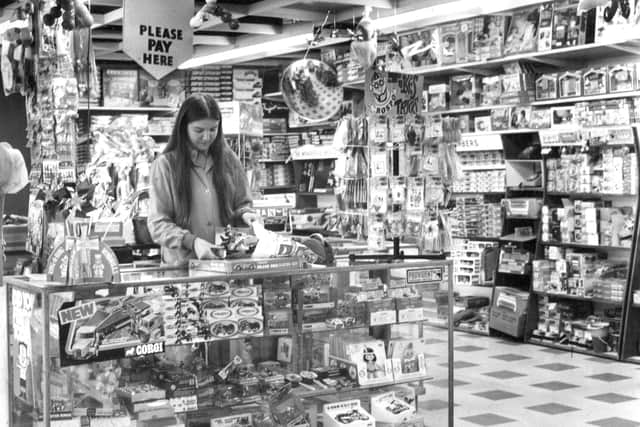 In 1978, Mr Kersh was organising a scanner appeal for South Tyneside District Hospital, with his fund already at the £41,000 mark.
They got all sorts of donations for the appeal including bowler hats. And what better way to celebrate raising a great total than by doing an impromptu song and dance.
The changing face of South Tyneside was in the news.
South Shields Market Place was about to undergo a facelift. Plans included moving the bus terminus into Keppel Street with only service and emergency vehicles to go round.
The size of the road was to be reduced by bollards, plants, street lighting and flagging.
The cobbles would stay and there would be loading areas for market traders on the river and King Street sides of the old Town Hall.
The plan also suggested moving the Cenotaph from Westoe down to the market.
Star Wars at the Focus
It's the year when you could watch Harrison Ford and Mark Hammill in Star Wars at the Focus picture house, in South Shields, or Robert Logan in Shipwreck at The Crown, in Jarrow.
You could get a leather, hand-sewn, panelled size 5 football at Rippons for £4.95, or a Vartex suit at Binns for £39.95.
The Geordie Jean Shop, in Westoe Road, was selling jeans for a fiver, and Bontons, in Ocean Road, had ladies floral skirts for £5.99.
What about a new piece of furniture for your home? Whitfield and Lindsay, in Grange Road, Jarrow, had wall units for £484.80 in 1978.