I'm back and with a new addition
After heading off on maternity leave in mid October I am back to introduce the new addition to my parenting column.
The last time I wrote this column I was resembling a pumpkin which was very fitting considering it was almost Halloween with just a few weeks until our new baby would be entering the world.
On Monday, 14 November at 10.58am weighing 7lbs 13oz we welcomed our daughter Layla Tracey Lovely into the world completing our family. As I mentioned in a previous column I would be having an elective c-section this time due to a long and complicated labour with Elijah resulting in an emergency c-section with Elijah. Thankfully, this time went much more smoothly with it being planned although I forgot how painful recovery would be. However I can't thank the staff enough at Sunderland Royal Hospital for looking after me and baby.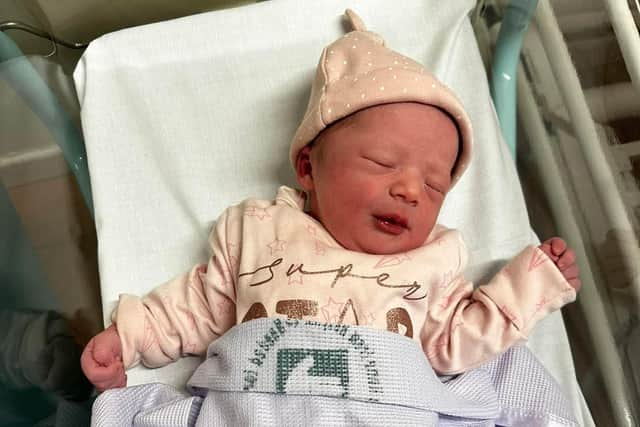 Fast forward almost four months I can't believe where the time has gone and how much she has changed already since she was born. I must admit the early days were a struggle not only for the sleepless nights and the endless bottle prepping but helping Elijah to adjust to his new baby sister.
It is true what they say that going from one child to two is such a big jump and the first few times with the pair of them on my own I was a little anxious. Now I feel like I have a good routine with them and so much more confident going out with both of them on my own when Kieran is at work.
Speaking of work, I am spending some days this month settling in before I return to normal in April which means I will be sharing all the stories of the life of a mother of two and I am looking forward to sharing this new chapter with you all.
Like I say time has already gone so quick and before I know it she will soon be sitting up, crawling and walking so I am treasuring the time I have with her whilst she is still a baby.