East Boldon deli Blacks Corner makes it into Vogue magazine for its must-have hampers
Top fashionistas and celebrities will be reading all about East Boldon deli Blacks Corner after it was hand-picked to appear in Vogue's spring lust list.
Published 7th Mar 2020, 08:00 BST

- 2 min read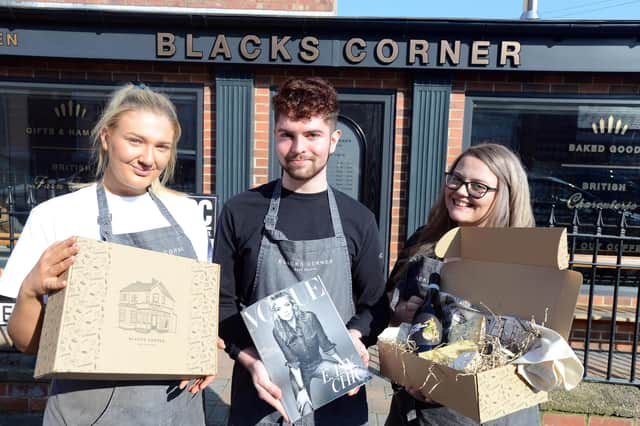 Now its hampers, which feature cheese, wines and charcuterie from its counters, have made it into the latest edition of UK Vogue as part of its regular lust list feature.
Their appearance in the prestigious fashion bible came completely out of the blue after Jonathan Dryden, who owns the South Tyneside business with Chris Lowden, received a call from one of the editorial team asking if they'd like to be in the April edition, which was released on March 6.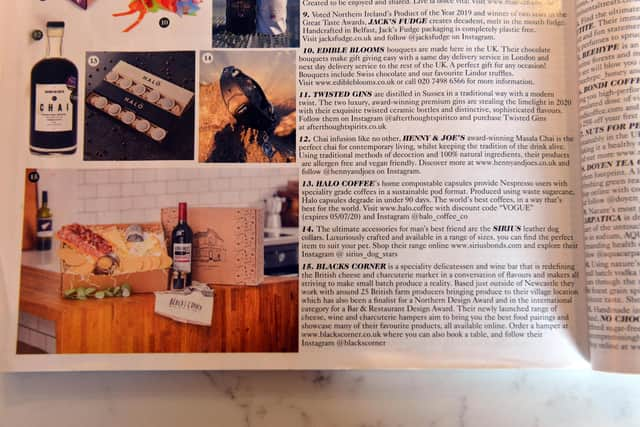 "It was really organic, we haven't worked with any influencers or sent Vogue one of the hampers," he explained. "We do get orders for the hampers from around the country, however, so we can only think that one of the staff must have tried one or seen it on Instagram.
"We've tried to move away from traditional hampers with our product and it's great to be recognised in this way."
Prices vary for the hampers depending on their contents, which can either be paired by Blacks Corner staff or chosen by the customers themselves, ranging from £25 to £50 and above.
"As in our restaurant, we're about independent growers and producers and the hampers are reflective of that," Jonny added. "We give people the market stall experience in the restaurant in terms of explaining the produce and with the hampers, which come with information sheets, it's a way of taking that experience home."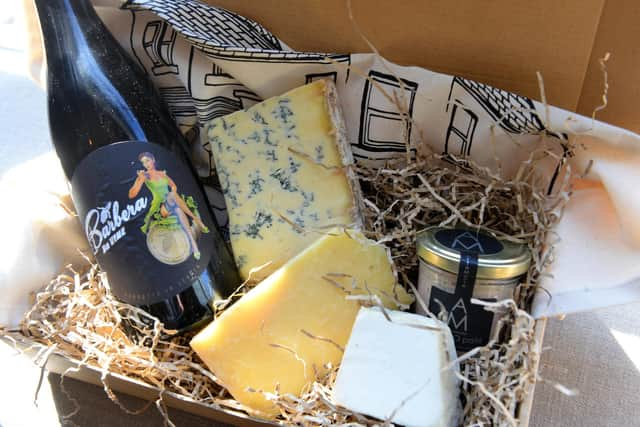 Lauren Gracie, business operations manager, said: "We have a choice of around 20 hampers and we try to direct people to those as they're all paired, so everything goes together perfectly, but sometimes people like to choose their own and it's great to be able to do that for them too.
"The hampers have become like my baby, so it's great to see people enjoying them."