Brute jailed for killing South Shields man in 'one-punch' street attack
A well-built brute who killed a South Tyneside man in in a one-punch street attack has been put behind bars.
Published 17th Feb 2023, 16:18 BST

- 3 min read
Updated 20th Feb 2023, 09:26 BST
A court heard Noel Reynolds hit his head hit the pavement with an "audible crack" after the taking the powerful, unexpected blow by "large-built" William Longworth on December 10 2021.
Newcastle Crown Court heard Mr Reynolds, 37, from South Shields, suffered a traumatic brain injury and despite emergency surgery and ventilation in a bid to save his life, he died in hospital on January 3 last year.
After he inflicted the catastrophic injury, Longworth and his long-term partner Marie Office hatched a false alabi and told police they were together at the time of the attack and knew nothing about what had happened.
Prosecutor Nick Dry told Newcastle Ctown Court there had been a history of "bad blood" between the couple and a cousin of Mr Reynolds, who was their former neighbour in North Shields, North Tyneside.
At the time of the killing Longworth was on bail and was not allowed in the street where he lived because of an earlier run in with that neighbour.
Mr Reynolds had gone to North Shields on the night he was killed so he and his pal could visit the cousin's house – without realising she had moved out.Mr Dry said a taxi driver who took Mr Reynolds and his friend there said they were under the influence of alcohol but also "in good spirits".
The court heard Mr Reynolds had been walking away from the area with his friend when Longworth punched him "without any warning or provocation whatsoever".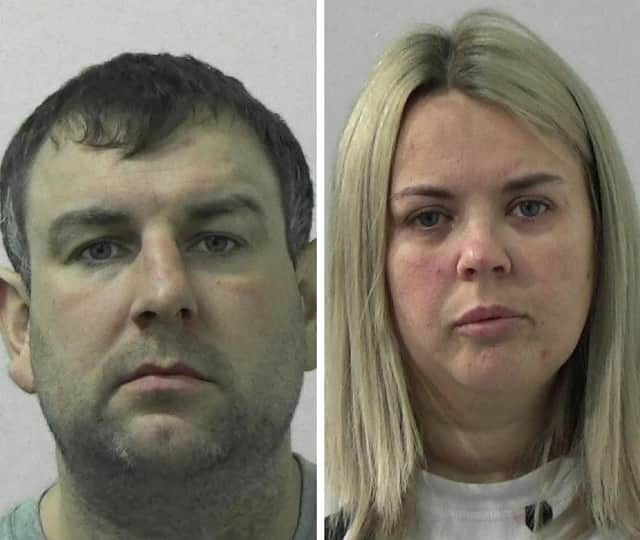 Longworth, 37, of Gunnerton Place, North Shields, who has a record for violence, later admitted manslaughter and perverting the course of justice and has been jailed for six years.
The court heard he had disposed of his phone and wiped footage from his home CCTV camera after the killing, which happened nearby.
Office, 37, of the same address, who has never been in trouble before, admitted perverting the course of justice.
She was sentenced to nine months imprisonment, suspended for 18 months, with rehabilitation and curfew between 7pm and 7am for four months.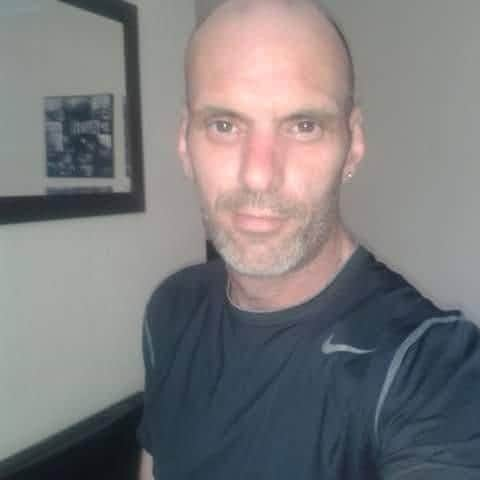 Judge Paul Sloan KC said the lies told after the attack "prolonged the ordeal" being suffered by Mr Reynolds' family.
Judge Sloan told Longworth Mr Reynolds was not "looking for trouble" that night and added: "Without warning or any provocation whatsoever you punched him forcefully in the face.
"You are an extremely large and powerful individual, certainly by comparison to Mr Reynolds, who was puny.
"Not that he even had a chance to try and defend himself, the blow took him completely by surprise and was dealt with sufficient force to knock him straight to the ground, his head striking the pavement with an audible crack.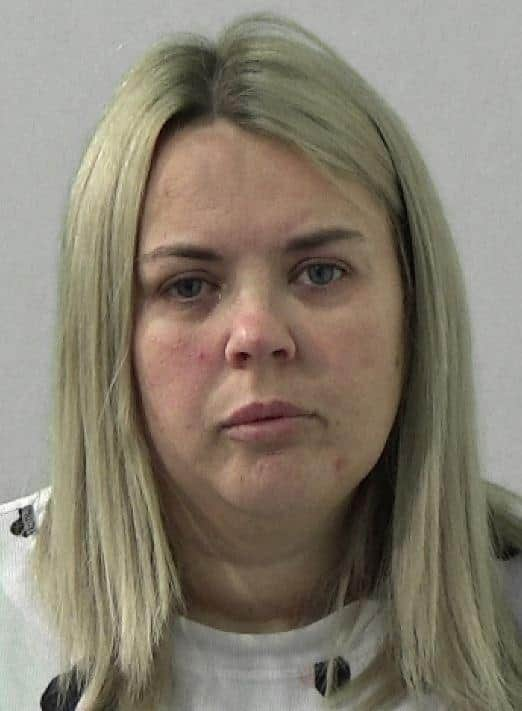 "He was immediately rendered unconscious. You made no effort whatsoever to come to his aid, having achieved your goal you immediately fled the scene."
Judge Sloan added: "No sentence I am permitted by law to impose could even begin to ease the pain and suffering of Mr Reynolds' family."
In an impact statement, Mr Reynolds' sister said his death has had a "heartbreaking" affect on his family and added: "He could charm the birds out of the trees with his cheeky personality.
"He would try his best for himself and others."I hope that one day the man that caused Noel's death will understand the affect he has had on our family."
Stuart Graham, defending Longworth, who handed in character references and has a good work record, said: "He is genuinely, deeply and sincerely remorseful.
"There is nothing but genuine remorse."
Mr Graham said it was a "stupid decision to strike one blow" and said Longworth handed himself into the police afterwards.
He added: "He just couldn't live with the fact he caused those injuries."
Fiona Lamb, defending Office, said the couple have three children together and she is in employment.
Judge Sloan said Office was pursuaded to get involved in the alibi deception by her partner.