Lockdown leads to South Tyneside crime figures drop
The coronavirus lockdown drove down crime levels in South Tyneside over the last year, official police records reveal.
Published 29th Oct 2020, 13:24 BST

- 2 min read
Updated 29th Oct 2020, 14:15 BST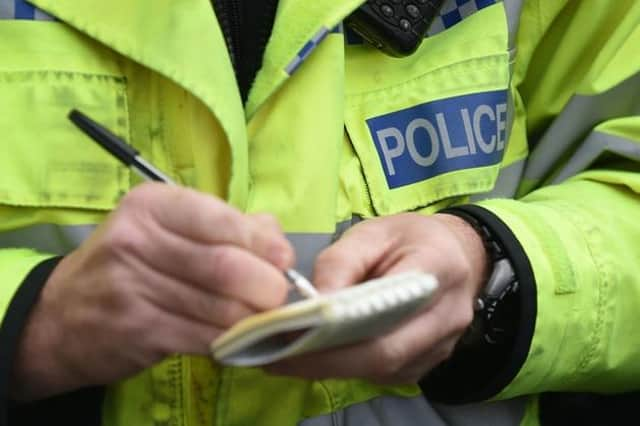 The fall is being attributed changes in society while coronavirus restrictions were in place – leading to most types of crime plummeting nationally in the 12 months to June, although drug offences rose by nearly a third during lockdown.
The Office for National Statistics say Northumbria Police recorded 13,914 offences in South Tyneside in that time – a decrease of 13% on the previous year, when there were 15,982.
At 92 crimes per 1,000 people, that was higher than the national rate, which stood at 85.
Crimes recorded in South Tyneside included:
*441 sexual offences, down 12%.
*5,151 violent offences, down four per cent.
*2,209 incidents of criminal damage and arson, down eight per cent.
*302 drug offences, up 18%
*106 possession of weapons such as firearms or knives, down 29%.
*1,930 public order offences, down 21%
*3,310 theft offences, down 25%
Overall, police recorded 4% fewer crimes across England and Wales, with around 5.8 million offences recorded in the year to June.
The fall was driven by a reduction in crime between April and June when national lockdown restrictions were in place. Robberies saw the most noticeable drop during this period (47%), while theft offences fell by 43%.
In contrast, drug crimes soared by 30% over the three months.
Billy Gazard, from the ONS centre for crime and justice, said the drop in crime over the year could mainly be put down to changes during the coronavirus lockdown, but said police recording of drug offences "increased sharply throughout the April to June period, reflecting proactive police activity as overall crime levels reduced".
John Apter, chairman of the Police Federation of England and Wales, said: "Although crime fell during the pandemic the pressure on the police remained.
"Policing had to adapt to a situation unlike anything we had experienced before and continues to do so even as the national lockdown was lifted and crime returned to pre-lockdown levels.
"That pressure has increased with local lockdowns being rolled out and because of the additional challenges they bring to policing."