EMMA LEWELL-BUCK: Our NHS staff do not need to justify themselves to anyone
Only a few days back at Parliament and already the Government has insulted and attacked our NHS and social care workforce.
Published 12th Jan 2023, 00:00 BST

- 2 min read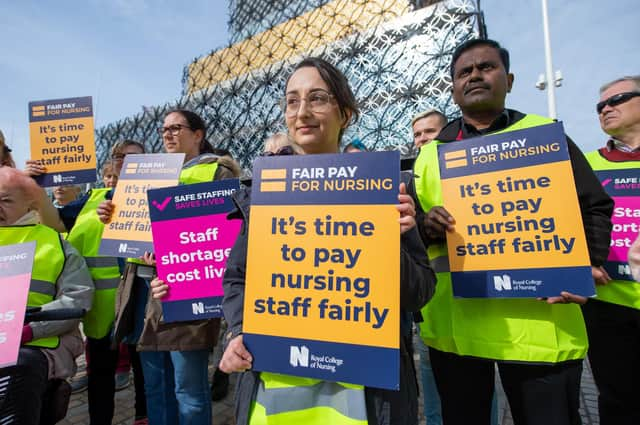 Thirteen years of mismanagement and neglect has caused an unprecedented level of crisis in our health service. And, unbelievably, the Health Secretary, in union negotiations on Monday, chose to insult those who keep it running by suggesting that they needed to be more "productive" to justify any pay increase.
Our NHS staff have no need to justify anything, they have spent their careers going above and beyond to maintain a level of service in an NHS that has been left to crumble by the Tories and sold off piece-by-piece to private interests.
When the Health Secretary suggests that any pay rise must be earned with an increase in productivity, he obviously forgets that 74.1% of Royal College of Nursing members report regularly working beyond their contracted hours at least once a week, 37.6% do so several times a week and 17.4% do so every single day.
After insulting them in negotiations on Monday, on Tuesday the Business Secretary announced legislation that would give employers the power to sack them for striking, effectively removing any power that public service workers have to negotiate their pay and conditions.
This "Sack the Nurses Bill" is being used by the Government to bait those trying to defend themselves in impossible conditions that are leading to hundreds of avoidable deaths per week and people dying whilst waiting for ambulances to arrive.
These workers aren't just striking for pay.
The Tories promised to hire 50,000 nurses in 2019, but 40,000 quit last year. Seven in 10 ambulance workers considered leaving their roles in 2022. How any paltry below-inflation pay increase proposed by the Government plans to meet this drain on personnel is beyond me.
The fact that the Tories insist that there is not enough in the public coffers to pay those who clearly deserve it is not only testament to Tory mismanagement of the economy but confirms that those who really make our country work are left behind and forced to work harder for longer for less.
I fully support their right to strike.