KATE OSBORNE: Free school meal U-turn must serve as a wake-up call
Last week the Government was forced into yet another embarrassing U-turn and will now provide free school meals vouchers over the summer holidays to those families who are entitled to free school meals.
By The Newsroom
Published 25th Jun 2020, 00:00 BST- 2 min read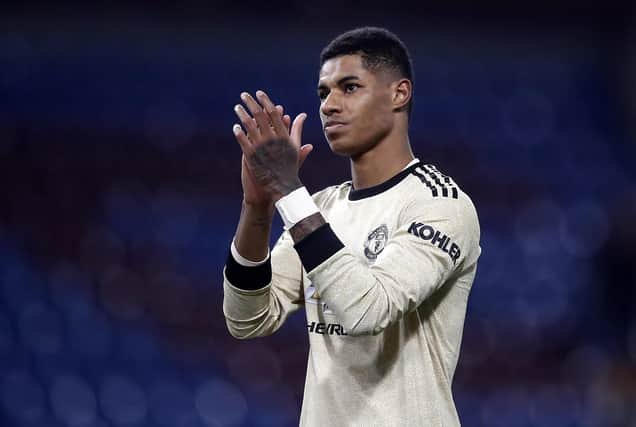 The Prime Minister was adamant that providing food for the poorest children when we are still in a global health pandemic would not be his priority and he would end the scheme.
However, this was until Labour forced a debate in Parliament and the high-profile involvement of footballer, Marcus Rashford.
Before lockdown, 1.3 million children were eligible for free school meals – 2,605 in the Jarrow constituency.
Now, with unemployment figures rising and many workers still being furloughed or on reduced hours, even more families are reliant on financial support to make sure their children don't go hungry.
That nutritious meal at school may not have been important to Boris Johnson until he finally seen sense, but to those families it's the difference between their children working harder at school and keeping up with their concentration levels.
It's a sad fact that one in three children in the Jarrow constituency are growing up in poverty and it's shameful that families have to endure this painful struggle.
I have regularly visited food banks across the constituency, and I can't praise highly enough the marvellous people who work, and generously donate to save from hunger, those abandoned by this government.
People such as Jo Durkin and Angie Comerford from one of the wonderful local food banks, Hebburn Helps, amazingly day in, day out deliver food parcels around the Jarrow constituency to ensure food is available for the most vulnerable people in our communities.
Yet I know Jo and Angie will agree with me that it shouldn't be necessary for them to do this but because people's incomes have been crippled due to ten years of Tory austerity, it is necessary to do so.
I'm aghast that food banks have become normalised in society.
Years ago, I couldn't quite believe that people were needing charitable assistance because they can't afford to buy food, but now it is becoming the norm. We need to end the normalisation of food banks and work towards a society where every family have enough money to live on. Food banks and charities have already warned that millions of children risk going hungry but it is likely to be a great deal worse during the upcoming summer holidays due to the Covid pandemic.
The IPPR has estimated that 200,000 more children will be living below the poverty line by the end of the year.
It would have been deeply heartless for the Government not to fund the estimated £120 million which will now ensure children in this country can eat for the summer holiday period.
Although on this occasion the government finally listened to MPs, listened to Marcus Rashford, and listened to the whole of the country, this U-turn must serve as a wake-up call.
Every family needs a fair deal and every child deserves the best chance in life.
I will continue to raise the issue of food poverty in Westminster and will fight to ensure struggling families receive support, until the time when food poverty is eradicated once and for all.