LEGAL EAGLE: Help! My landlord wants to evict me
I live alone and have rented my flat from a private landlord since August 2018.
Published 5th Jan 2021, 00:00 BST

- 2 min read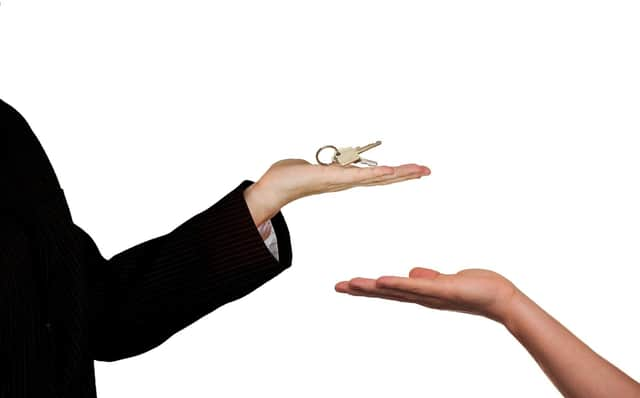 Due to financial difficulties I have not been able to pay my full rent for a number of months, although have been paying as much as I could afford. I have now sought assistance with my debts and can pay my rent going forward. However, my landlord is refusing to accept my offer to pay my rent plus a small amount each month off the arrears and has served me with a Section 8 Notice. I am anxious I will lose my home as I have no family in the area and nowhere else to live.
Prior to the issue of possession proceedings a landlord must serve a Section 8 Notice (Notice Seeking Possession). The Notice should provide a date by which you are asked to leave the property and after which Court proceedings can be issued.
As a result of Covid-19 the notice periods have changed and will depend on the individual circumstances and the date the Notice was served.
For Notices served between 26th March 2020 and 28th August 2020, the minimum notice period for all claims was three months. Any Notices served between 29th August 2020 and 31st March 2021 require a minimum notice period of six months. However, there are exceptions to this
 2 weeks – If possession is sought as a result of a conviction for an offence; domestic violence; or falsely acquiring the tenancy;
 4 weeks - If possession is sought on the basis of rent arrears and 6 months rent or more is outstanding;
 3 months – If possession is sought following the death of the tenant; or there is an issue with the tenant's immigration status;
This list is by no means exhaustive and it is recommended legal advice is sought to verify whether the correct Notice period has been given and whether the Notice is valid. The Notice served must be in the prescribed form and must set out the grounds for possession upon which the landlord is relying.
Following expiry of the Notice, your landlord can issue possession proceedings in the County Court. If the correct procedure has not been followed, i.e. the information within the Notice is incorrect or the wrong form has been used, the matter can be struck out.
Providing the Notice has been issued correctly, the ground(s) relied upon will determine whether the Court has discretion with regard to making an Outright Possession Order or to postpone Possession on terms the tenant comply with certain Orders made by the Court.
For further advice please contact Ben Hoare Bell LLP solicitors on 0191 565 3112 or email [email protected]