RICHARD ORD: Could Prince Harry deliver a Knockout blow to the royals?
Checked my new year resolutions from 12 months ago and was pretty pleased to find I'd accomplished the lot.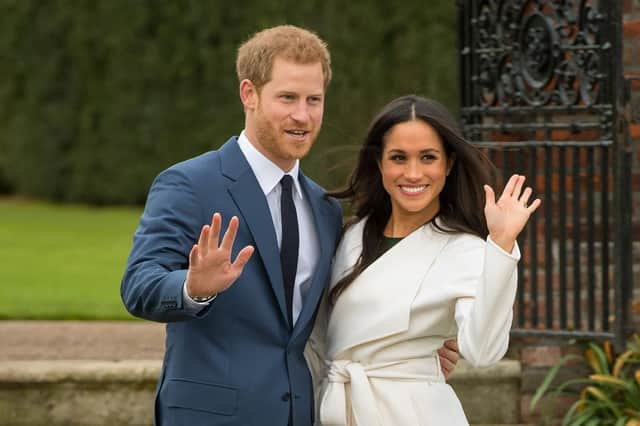 My desire to be a little fatter, a lot greyer and none-the-wiser came up trumps. Aim low and how can you ever be disappointed?
Thought I'd push the boat out with my 2023 resolutions. Lose some more hair, become less flexible and forget as much as I can. Hey, and if I fail to succeed, I'll be all the better for it.
As we lurched into 2023, I was rather hoping that the royals would resolve to settle their differences once and for all. Some hope.
Not a day goes by without yet more revelations from Prince Harry. Having delved deeply into the issue (I watched a couple of his Netflix documentaries), it turns out that he's still a bit upset about his mum dying and holds a grudge against the media companies he blames for her death. And, he's more than a bit annoyed about the same media companies abusing him and his wife on a daily basis. It is, of course, a claim that the newspapers involved deny. Even when the writers they employ can't hide their animosity towards the couple and are then forced to apologise for their words!
Jeremy Clarkson, writing for The Sun newspaper, even went as far as saying he 'hated' Meghan and, get this, was "dreaming of the day when she [Meghan] is made to parade naked through the streets of every town in Britain while the crowds chant 'Shame!' and throw lumps of excrement at her." Jeez, stop sitting on the fence Jeremy.
He apologised at the time when it was pointed out that what he said was, well, unacceptable. And on re-reading, he agreed. Bizarrely, he's revealed another apology to the wronged couple this week. Via email. Except, it's not so bizarre when you discover it follows claims he's being dropped from his lucrative Amazon Prime contract. Fancy that.
Jeremy Paxman joined the melee this week saying that history will not be kind to Harry. Which is unusual, because history is pretty kind to royals. Certainly, the majority of kings and queens throughout history get a decent press, with perhaps the exception of King Herod (though I'm sure he wasn't one of ours).
The reputation of the royal family, however, may be affected by all this noise. Which is why I suggest the whole matter be resolved in the time honoured fashion of such a respectable institution. Not a duel, or a jousting tournament, but another It's A Knockout battle.
They did it in 80s, so why not a repeat performance? The sight of our royal family dressed as penguins fighting with each other to fill buckets from a waterfall above a rotating floor would be a tremendous spectacle and, dare I say, an apt metaphor for the circus we're all enduring. Let's see what the new year brings...