Journalist Kevin Maguire to take part in BBC's Any Questions at University of Sunderland: Here's how you can get tickets
South Shields-born journalist Kevin Maguire will return to his roots to take part in popular Radio 4 show Any Questions next week.
Published 20th Feb 2020, 11:45 BST

- 2 min read
Updated 20th Feb 2020, 22:52 BST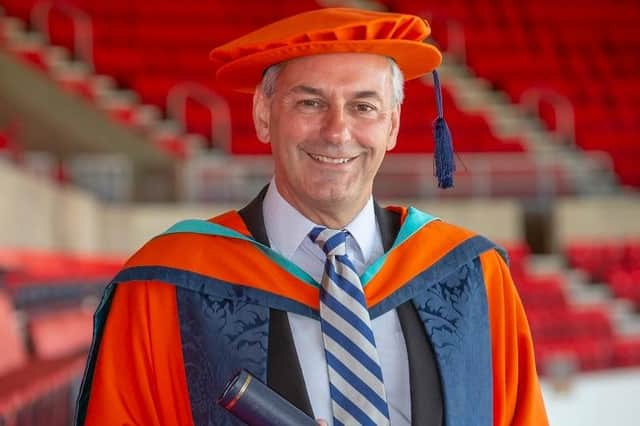 Associate editor and political columnist on the Mirror newspaper, Kevin Maguire, will be among the panel for the BBC discussion programme which is due to be hosted by the University of Sunderland on Friday, February 28.
Joining Kevin on the night will be the CEO of one of the UK's leading port groups, Frans Calje, of PD Ports, which has 13 locations across the country, four in the North East, including in Hartlepool.
In a career-spanning more than 30 years, Kevin has become one of the country's most recognised journalists, previously serving as chief reporter at The Guardian and as labour correspondent for The Daily Telegraph.
A regular on television and radio, he also used to host his own programme on talk radio station LBC 97.3 and his regular news-review slots on Good Morning Britain and Sky News see him sparring with fellow journalist, Andrew "Tory Boy" Pierce.
The TV pundit has already forged strong links with the University as a Visiting Professor of Journalism, while in 2018 he was made an Honorary Doctor of Arts.
Kevin said: "Broadcasting Radio 4's Any Questions from the University of Sunderland will focus the national spotlight on a brilliant University and wonderful city so I'm thrilled to be on the panel."
The programme will be hosted by BBC political correspondent Chris Mason who took over the show from long-term presenter Jonathan Dimbleby last year and will be broadcast from the Sir Tom Cowie Lecture Theatre, at the Sir Tom Cowie Campus at St Peter's.
Members of the public will have the opportunity to submit a question to the panel on arrival, and they must be willing to read the question in front of a live audience.
Anyone wanting to attend is asked to pre-register and secure their ticket at Eventribe.
Those attending are asked to arrive from 6pm, and have their ticket or QR code ready to be scanned.
Admittance to the Lecture Theatre will be from 6.30pm, with doors closing at 7.20pm.