Jarrow dog breeding business refused planning permission over 'excessive barking' concerns
Plans for a dog breeding business to continue operating from a South Tyneside home have been refused by council development chiefs over concerns linked to "excessive barking".
Published 12th Jan 2023, 13:33 BST

- 2 min read
Updated 12th Jan 2023, 13:34 BST
South Tyneside Council received a planning application in 2022 for a property at Breamish Street in the Jarrow area.
This included a bid for a 'mixed development', seeking permission for the change of use to a mix of a dwelling house and a dog breeding business.
According to planning documents, the business had already been in use for around six years, with the retrospective planning application attempting to "regularise the situation".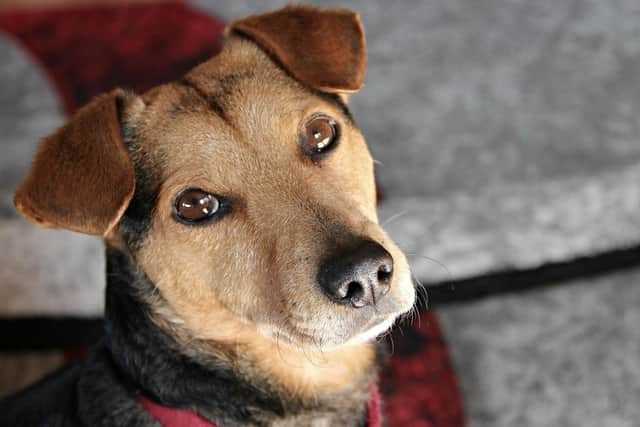 During council consultation on the plans, one objection was submitted from a Washington address with no reasons or explanation given.
Letters of support from two Breamish Street addresses were also submitted to the council stating the applicants were "good neighbours" and that they were not "disturbed" by the dogs.
However the council's environmental health team, in a consultation response, said there had been nine complaints of "noise nuisance" associated with dog breeding at the property since July, 2018.
The consultation statement confirmed this included five different neighbours complaining, including a number on nearby Ettrick Road, which officers said showed "corroborative evidence that noise associated with this activity is affecting their amenity".
The report's author's also noted complaints had been received "irrespective of the breed of dog" and that the current licensed breeding operation, which was linked to one type of dog, involved five dogs producing two or three puppies per year.
However environmental health officers said this use was "unsuitable based upon the number of complaints received" by the council.
A council decision report, prepared by council planners, said the proposal would cause "significant harm to the residential amenity of the area in which it is located due to noise pollution caused by excessive dog barking".
The council decision report added: "The applicant has not submitted any information to accompany the application, such as a noise survey, nor details of any measures that could be proposed to be put in place in order to mitigate against this noise (eg soundproofings etc).
"The applicant has stated that the dogs are kept indoors and are particularly noisy at feeding time.
"The applicant has also stated that they would be able to change the breed of dogs from Labradors to a smaller breed, however it is considered that the size of the dog would not significantly impact upon the levels of noise generated (eg. a small dog can still make loud noises).
"Following monitoring by the council's environmental health team, and site visits to the vicinity by the case officer at varying times of day, it is considered that the noise levels that are produced at the site are unacceptable and result in significant harm to residential amenity".
The applicant has the right to challenge the council's refusal decision by lodging an appeal with the Secretary of State.
More information about the proposals and council ruling can be found on South Tyneside Council's online planning portal.