Great North Run organisers say event will 'struggle' to go ahead in 2021 unless Government steps in over insurance
Organisers of the Greath North Run say they will 'struggle' to go ahead with this year's event if the Government does not work with the insurance industry to ensure large-scale events can get cover.
A record 60,000 runners are signed up to take part in the half marathon from Newcastle to South Shields on Sunday, September 12, which would make it the biggest mass-participation sporting event.
Tens of thousands of people from across the country and around the world take part in the Great North Run every year, with thousands more out spectating, and the event is a huge boost to the North East economy.
What should have been the 40th event had to be postponed due to the covid pandemic in 2020, and now organisers say insurance companies' reluctance to risk covering large-scale events mean holding the run in 2021 will be 'a struggle'.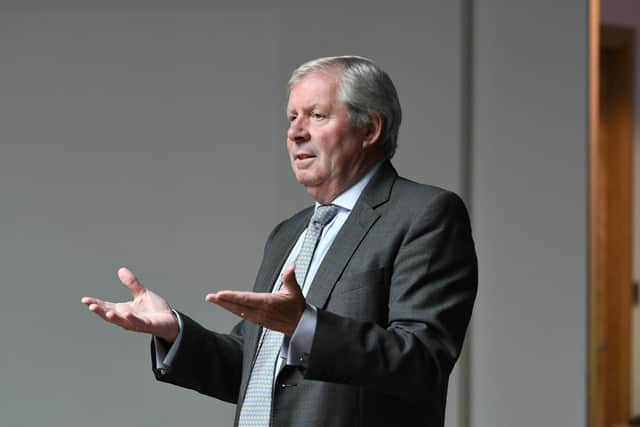 Great North Run Founder Brendan Foster is calling on the Government to work with insurers to put an indemnity scheme in place to ensure mass events can go ahead as restrictions lift.
He said: "We've got a record entry of 60,000 adults, and 10,000 kids for junior Great North Run, and basically we're following the Government roadmap which says on June 21, as long as infections aren't on the rise and as long as the events research programme goes well, they are going to be prepared to ease restrictions on large events.
"That's a tremendous situation. The roadmap has been very well researched, it's been laid out in detail. And we're following it in detail and we're following it in detail.
"But unfortunately to open up these large events and to ease the restrictions on these large events, the key tool in doing that is missing at the moment, because the insurance industry is not available to offer insurance for major events."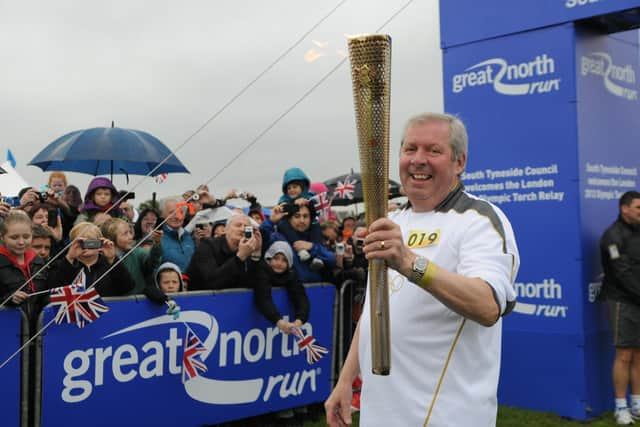 Mr Foster said the Great North Run has had necessary insurance in place every year for the past 40 years, but "at the moment the market for insurance has failed".
He added: "So we're making a plea, alongside lots of other people, as part of the Live Thrive campaign, saying to Government, please get together with the insurance industry and try to cover this lack of market opportunity."
Mr Foster was speaking on Radio 4's Today programme. When pushed on whether the event would go ahead in 2021 if events organisers did not have their plea met by Government, he declined to say the Great North Run would have to be cancelled again.
He replied: "We'll struggle, we'll have to see how we can do it. We'll have to see in what shape we can do it. But also, major events, major festivals throughout the country, everyone's in the same boat.
"This is not about the Great North Run. This is about the Government seeking to bring things back to normal and seeking to make sure that Britain gets back on its feet by the autumn."
In 2020, the event was held as a "virtual Great North Run", with thousands taking part in their own solo half marathons and challenges.
Mr Foster said the Government needed to have an indemnity policy in place by the time they said events could go ahead.
He said: "The Government has done this on many occasions where market failure has occurred. When the floods reinsurance occurred, when the terrorism reinsurance was required. But they have to put in place now. It's not the last hurdle, it's the first hurdle.
"Because if you don't get over this hurdle, the commitment to organise the event will be struggling."
Mr Foster was read a statement from Minister Caroline Dinenage from the Department for Digital, Culture, Media and Sport which said: "I'd much rather be able to make an announcement when I'm absolutely that certain things can go ahead, or at least in a much better sense of predictability than announce an indemnity scheme, give people the confidence in order to pull the rug out from underneath them again."
He responded: "I'm delighted with that comment you've just made from the department, we'll be delighted to have that position in place. But when the risk falls solely on the events organisers it's a bit prohibitive without the Government support and the support of the insurance industry.
"So if the insurance industry and the Government are prepared to get together and set up that indemnity scheme to be unveiled once they're in a position to say events can go ahead that would be a huge step forward.
"We're not asking them for anything, we're just asking them to set that up so it's' ready to go and we can proceed on this pathway that the Government have very sensibly laid out. It's excellent and the Government have researched it extremely well."
He added: "We are cautiously optimistic that the event will go ahead and be Britain's biggest mass-participation event in September of this year. And all I'm saying is please, to the Government, get together with the insurance industry, put this organisation together, put the indemnity scheme in place."