North East Combined Authority leaders slam government over Brexit negotiations
North East leaders have slammed the 'dream reality' of the government's final Brexit negotiations.
Tuesday, 15th December 2020, 8:59 pm - 2 min read
Updated
Tuesday, 15th December 2020, 9:00 pm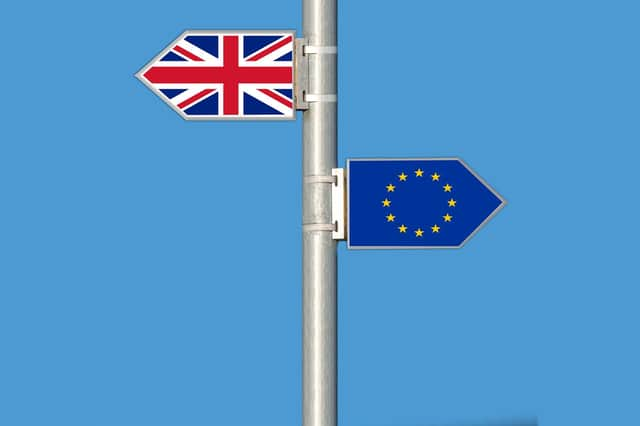 North East Combined Authority leaders slam government over Brexit negotiations
UK and EU officials are still trying to finalise key details of the divorce agreement ahead of the exit deadline at the end of this year.
But with barely two weeks to go, the region's chiefs have shown their disbelief that talks could be allowed to get so close to the wire.
"None of us want to say anything about Brexit, do we, really?," said Martin Gannon, the leader of Gateshead Council.
"When I come out of this dream reality and come back to the real world I will make some comment, but until then I just cannot believe what is going on."
Cllr Gannon was speaking at this afternoon's (Tuesday, December 15) meeting of the North East Combined Authority's (NECA) Leadership Board, which was held by videolink and broadcast via YouTube.
His comments followed a brief update on the progress of Brexit talks by Paul Stewart, the deputy leader of Sunderland City Council.
No one else at the meeting offered an opinion on the fast approaching deadline.
According to Cllr Stewart, the outcome of negotiations 'remains uncertain', with different factions involved offering competing views on whether or not it will result in a 'no deal' Brexit.
Key sticking points currently include:
How to resolve future trade disputes Fishing rights Labour and employment rules
Cllr Stewart said: "Stockpiling and new French customs arrangements led to 10-mile queues of lorries and five-hour delays at Calais, matched by long tailbacks at the Eurotunnel.
"The government hopes to mitigate the impact of new checks and requirements by phasing them in over six months, but businesses are concerned about arrangements which will come in from January 1 (2021)."
The dramatic events of 2020 are having a major impact on many of our local valued advertisers and consequently the advertising that we receive. We are now more reliant than ever on you helping us to provide you with news by buying a copy of our newspaper. If you can, please do pick up a copy when you are at the shops. Thank you for your support.