Yellow weather warning for snow and ice issued to North East England
The warning was issued on Friday morning and covers two days next week.
The Met Office has issued a two day-long yellow weather warning for snow and ice to the North East.
The two day warning starts at midnight on the morning of Monday, March 6 and runs until the late hours of Tuesday, March 7 with the Met Office warning there are small chances of delays when travelling on public transport as well as on roads, where some vehicles may be stranded.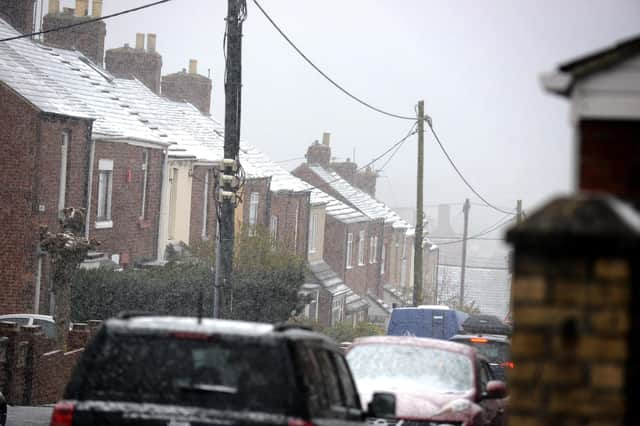 Awareness of icy and slippery surfaces is also being pushed by the Met Office, which is also suggesting there is "a slight chance some rural communities could become cut off."
The Met Office forecast for the start of the week sees a dry start on Monday before showers begin at around midday which will turn wintry throughout the afternoon. Snow showers are expected to run through the early hours of Tuesday, March 7 although these are thought to stop by 5am. The two days are expected to see highs of 4°C and overnight lows of minus 2°C.
What do yellow weather warnings mean?
Yellow weather warnings are used to make people aware of potential light impacts due to weather, such as travel delays or general disruption of day-to-day activities. It is the least severe type of warning and can also imply that the Met Office are monitoring the situation while also meaning the public should also keep an eye out for updates.