Met Office predicts increasing chance of freezing temperatures and heavy snow - when cold snap will arrive
The Met Office has said there is an increasing chance of snow next week, as a cold snap is predicted for UK
Parts of the UK are set to be gripped by freezing temperatures and heavy snow next week, according to the Met Office. The forecaster's 10 day outlook has suggested that snow is on its way.
The drop in temperature is likely to continue through the weekend, with the mercury in many parts of the UK set to be around just 2/3C by Sunday (March 5).
Met Office forecaster Alex Deakin said: "Low pressure systems getting involved and they are more likely to inject perhaps a little bit of moisture which combined with the cold air could make things more interesting.There is an increased chance of sleet and snow for next week but the details of where and when we just don't know.
"If any outlets tell you that they do know, they are just guessing. It's not unusual to not know the details of snowfall and we might not even get much at all."
The weather is set to be much colder at the back end of next week than it is now. During Mr Deakin's forecast, he said: "It is very likely to be cold, colder than it is now, when you've got that cold air in place and you've got other things coming together, the positions of those low pressures, that does increase the chance of some sleet and snow but the details or where and when we just don't know at this stage."
Met Office forecast for the UK
UK weather, March 2
A brighter day across the south with sunny spells developing. Some sunshine is also likely across western Scotland with light winds. Elsewhere, rather cloudy with a few showers in the north and west. Temperatures near average.
Cloud will become more extensive overnight, although clear spells are likely to persist across parts of western Scotland, western Wales and southwest England where a frost is possible.
UK weather, March 3
Largely dry but often rather cloudy. Best of the sunshine across central and western Scotland, as well as southeast England. Temperatures remaining around average.
Weather outlook for March 4-6
Often cloudy with a scattering of mainly light showers. Some breaks, mainly to the lee of high ground. Becoming colder from the northeast, with snow and hail showers by Monday.
UK long range weather forecast March 6-15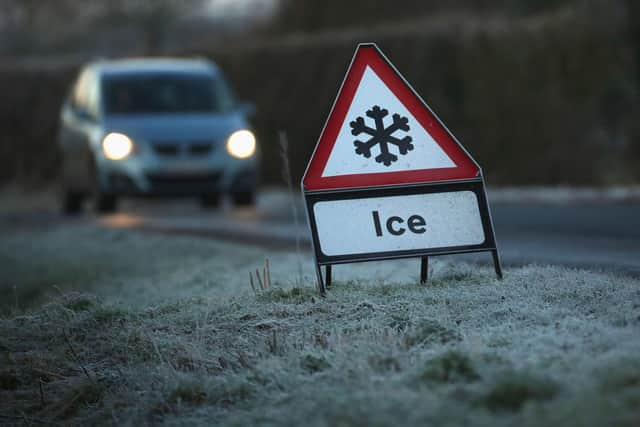 This period is expected to be characterised by winds from the north bringing cold conditions to most areas. This will most likely result in wintry showers across northern and eastern areas, these turning to more organised bands of snow at times. Under this regime, many other areas are likely to remain dry with some sunshine, the best of this across inland areas and in the south and west of the UK.
During the later part of the period confidence decreases significantly, however there is a risk of some milder and wetter weather pushing into the south from the Atlantic, meaning spells of rain will become more likely across the country. Temperatures overall will be below average but may gradually trend up through the period.