Best aromatherapy oil diffusers UK 2022: what do oil diffusers do, and how do they help with stress?
Essential oil diffusers were one of the top-selling items of late 2020, helping people create a calm atmosphere in their home while also smelling great. We've picked our favourites
Published 11th Jan 2021, 17:40 BST
Updated 24th Aug 2022, 09:53 BST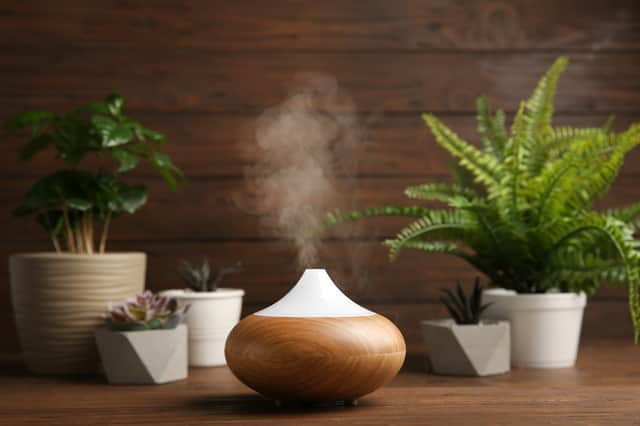 This article contains affiliate links. We may earn a small commission on items purchased through this article, but that does not affect our editorial judgement.
Aromatherapy diffusers are an excellent, easy way to add a little tranquillity into your household. More effective than scented candles, less obnoxiously scented than incense sticks, they're an altogether classier proposition.  
What are aromatherapy diffusers? 
Aromatherapy diffusers use ultrasonic waves to break down essential oils which have been added to water, in order to create a fine mist which is then dispersed throughout the room. Using essential oils in this way not only makes your home smell divine, but it can have a positive impact on your wellbeing.
Why are aromatherapy diffusers good for you? 
Studies have shown essential oils are known to act upon both the brain and the nervous system. When concentrated essential oils are breathed in through a diffuser, it's more easy for the olfactory system to be stimulated by them.
The benefits of essential oils are many: clinical studies have connected the use of certain essential oils to helping with mental focus, alleviating stress and depressive symptoms, reducing anxiety, easing menstrual pain, and calming the nerves.  
Simply change the oil you use in your diffuser to address whatever issue you are having: lavender is known to help relaxation, peppermint helps focus, lemon, bergamot, cedarwood have benefits in combatting stress and anxiety.  
Most of the diffusers we tested worked by water mist diffusion, however there are also fan diffusers available, which instead use a fan over an absorbent pad saturated in essential oils, to release the vapours across the room.  
What are the best diffusers available? 
We tested a variety of diffusers to see which ones came out on top, testing how they looked, their efficiency at diffusing, and the smell of any oils which accompanied them, resulting in our favourites below. Get ready to relax...