What to wear when running in winter: best women's exercise thermals, from trousers, leggings, fleeces, to tops
Stay warm and comfortable on winter runs in our top picks of the best cosy thermal layers for female runners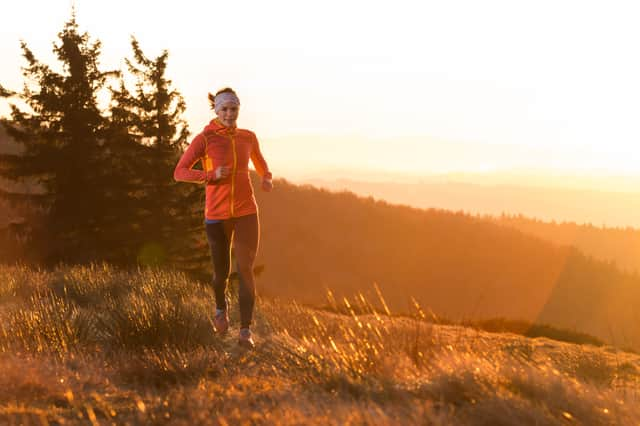 This article contains affiliate links. We may earn a small commission on items purchased through this article, but that does not affect our editorial judgement.
The key to giving your best running performance in any weather? It's all about wearing warm, comfy layers next to your skin. And there's no season where dressing for your workout is more important than winter. While on summer jogs you can get away with just sticking on a t-shirt before you go for a jog, but when temperatures drop, good thermal tops and bottoms designed specifically for runners are a must – they'll keep you comfortable and at a cosy temperature mile after mile.
Best women's winter running gear at a glance
What to wear when running in winter
Thermal layers, also known as base layers, are usually worn alone for running, and are so-named because they are designed using materials that trap in body heat. If you're getting started in winter running, we'd recommend buying a set of full-length leggings and a long-sleeved top. Good running thermals should feel close-cut to your skin without being restrictive, and have enough stretch that they move when you do and hug your body, keeping your body warmth in.
Check when you try them on that you can move your arms and legs without feeling any tightness, and that there's no empty space between the layers and your skin that could let cold air in. Snug cuffs on arms and ankles are useful, and we always look for a wide, comfortable waistband on leggings and tights. Heading outside in snow or really cold conditions? We'd recommend kitting yourself out with warm thermal leggings or looser trousers, a long-sleeved top, a neck warmer and a headband (and we've recommended great kit in all these categories below). Gloves are an essential too.
What material should winter running gear be made of?
Thermals for running are usually either synthetic, such as polyester or a polyester blend, or made with a natural material such as merino wool or bamboo. Avoid cotton - it absorbs moisture and holds it against your body, making you feel colder. Polyester is light and quick to dry, and is often cheaper than merino.
Merino wool (either 100% merino or a stretchier blend) is a great, if more expensive, choice, as it's naturally antibacterial and wicks away sweat well, meaning that it doesn't instantly need washing. Relatively new to the market are thermals made using bamboo – these are also antibacterial, and often wonderfully soft to wear.
Read more of our exercise gear coverage