Andy Carroll nets STUNNING first goal back in black and white in Newcastle United pre-season opener
Andy Carroll has opened his account back in black and white – 12 months after arriving home to Newcastle United.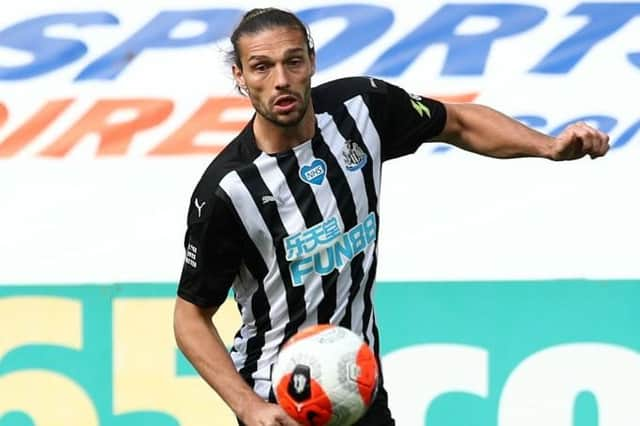 Andy Carroll nets in Newcastle pre-season game. At time of writing they lead 2-0.
The big frontman failed to hit the back of the net in his first season of his second spell with United but it took him just half an hour of the 2020/21 pre-season campaign – Steve Bruce's Magpies take on Crewe Alexandra in York today – to find his scoring boots.
And it's fair to say it was a STUNNER. Watch below...