Anthony Gordon sends message addressing Everton 'disrespect' before joining Newcastle United
Anthony Gordon admitted there was a sense of disappointment surrounding the manner in which he left Everton to join Newcastle United.
Gordon submitted a transfer request and missed three days of training before forcing a move from Everton to Newcastle for a reported £40million plus £5million in add-ons. The 21-year-old winger is The Magpies' first major signing of the January transfer window.
But after 11-years at Everton, Gordon was quick to address how difficult it was to leave the club under the circumstances he did. The youngster was also confronted by angry Toffees supporters after a home defeat to Southampton earlier this month.
"It was extremely difficult [to leave Everton]," Gordon admitted. "It has been a tough week for me, [Everton] has been my whole footballing career so far so it has been difficult but this was an opportunity that I couldn't really miss out on.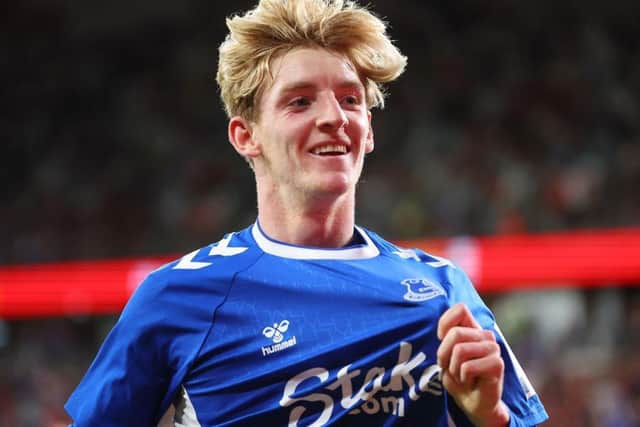 "I didn't mean to disrespect or offend anyone at Everton, I'm hoping they know that and I'm hoping they can reinvest the money now and stay in the Premier League."
Gordon leaves Everton having made 78 first-team appearances and scoring seven goals. The Toffees currently sit 19th in the Premier League table.
And when asked if there was some disappointment about leaving, he added: "Yeah definitely, that's why it has been such a tough week for me because I never imagined or wanted it to go like that.
"But I just couldn't miss out on this opportunity and they've got a lot of money for me so I'm hoping they can reinvest it in the squad."