Anthony Gordon update at Everton amid Newcastle United transfer talks
Anthony Gordon has reported to Everton's training ground – after three days away from the club.
Newcastle United are in talks over a move for the 21-year-old ahead of next week's transfer deadline. Gordon missed training on Tuesday in what was described as a "planned" absence. However, The forward was also absent on Wednesday and yesterday.
And, ahead of the expected appointment of Sean Dyche as Everton's new manager, Gordon reported back to the club. Dyche – who left Burnley last year – will succeed Frank Lampard in the role.
"Honestly, I've got no idea," said United's head coach. "I've been preparing for the game, so I've got no idea. But I wouldn't comment on individual players anyway."
Asked if the club was closer to any deal, Howe added: "I've got no idea if we've got any closer to anything, but we're actively looking, I've said that. But, as of tonight, I have no update."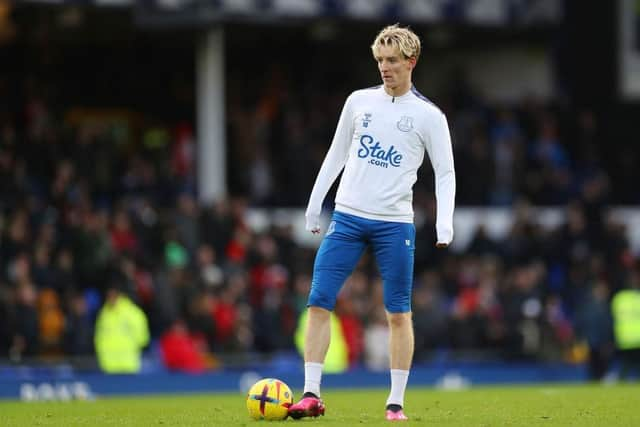 "I don't think we'll necessarily replace Chris with another Chris, if that makes sense," said Howe. "His type of player, I don't necessarily think, is in the market.
"His unique skills that he has, I think we needed that this time last year.
"He was a focal point for us, he enabled us to play a way that I thought took the pressure off the players at that time. He brought other players into play – and made them look better.
"We're not necessarily looking at that type of player in the market. We'll see what we can do with 11 days to go. It's not long, but it's got to be the right player. That's always so important in any transfer deal we have to do.
"We would have targets that we would pursue, for sure. I think it's important not just to have one
"We do have a pool of players that we like. Let's see how we go."