Calls for Premier League 'transparency' on owners and directors test amid checks on Saudi-financed Newcastle United takeover
Amnesty International are calling for the Premier League to release details of their owners and directors tests conducted in relation to the Public Investment Fund of Saudi Arabia Newcastle United takeover.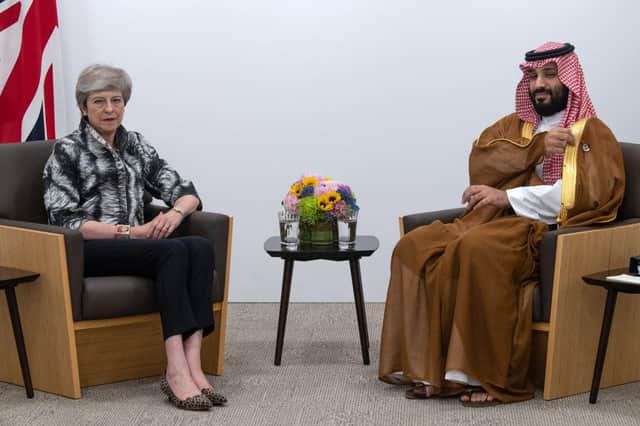 The non-governmental organisation are known critics of Mohammad bin Salman's Saudi regime and state in a letter to Premier League chief executive Richard Masters that they are concerned about PIF's purchase, which lies in the hands of the governing body.
Their statement reads: "Amnesty International has written to the Chief Executive of the football Premier League, Richard Masters, raising concerns about the purchase of Newcastle United football club by a consortium of buyers including Saudi Arabia's Public Investment Fund.
"Amnesty is asking Mr Masters to fully consider the human rights situation in Saudi Arabia as part of the Premier League's owners and directors test.
"In the letter to Masters, Amnesty UK's Director Kate Allen says there are 'serious questions for the Premier League to address' concerning the deal.
"Pointing out that the Saudi Crown Prince, Mohammad bin Salman, because of his authoritarian control of the country, including its sovereign wealth fund, would effectively become Newcastle United's 'beneficial owner', Allen's letter asks 'how can this be positive for the reputation and image of the Premier League?'."
Further to this, Allen warns the Premier League could simply become a pawn in the Saudi's 'sportswashing' game.
"We're absolutely not saying who should end up running Newcastle United, but unless the Premier League pauses and looks seriously at the human rights situation in Saudi Arabia it risks becoming a patsy - a willing dupe of those trying to sportswash their abysmal human rights records," she said.
"This is more than just a financial transaction - it's an image-building exercise that draws on the prestige of the Premier League and the passion of Newcastle United's fanbase.
"At the very least, the Premier League should make a clear statement over how its owners and directors test has been applied in this case, and what assessment has been made of Saudi Arabia's human rights record under Mohammad bin Salman's leadership."