Club issues one word response to Cristiano Ronaldo Newcastle United 'clause' claim
Cristiano Ronaldo has found a new club, but the links with Newcastle United have continued.
Ronaldo joined Saudi Arabian side Al Nassr following his November release from Manchester United. Shortly afterwards, reports from MARCA in Spain claimed that a clause had been inserted in Ronaldo's contract that could allow the Portuguese star to join Newcastle next season, should the Magpies qualify for the Champions League.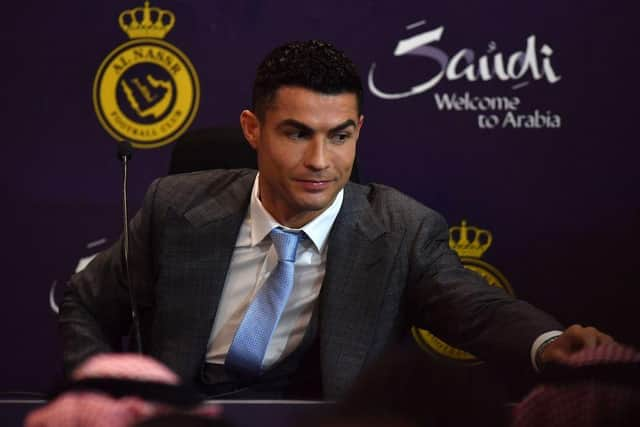 Newcastle currently sit third in the Premier League but haven't qualified for the Champions League knockout stages since 2002.
The Magpies have clear links with Saudi Arabia as they are owned by the country's Public Investment Fund. But the speculation regarding Ronaldo and Newcastle has been quashed.
It is understood that no clause is in Ronaldo's contract that would allow him to join Newcastle on loan should Eddie Howe's side qualify for the Champions League. According to ESPN, Al Nassr labelled the report as 'fake' while Newcastle also dismissed the story.
MARCA have subsequently U-turned on the initial claims and Newcastle head coach Eddie Howe has also poured cold water on the report.
"We wish Cristiano all the best in his venture, but, from our point of view, there's no truth in that," said United's head coach ahead of Tuesday night's goalless draw with Arsenal in the Premier League.
Ronaldo himself has also played down suggestions of a return to Europe as he said after signing for Al Nassr: "In Europe my work is done.
"I won everything, I played at the most important clubs and for me now it is a new challenge in Asia."