Eddie Howe drops Bruno Guimaraes hint at Newcastle United
Bruno Guimaraes is on standby to make his first start at St James's Park.
The Newcastle United midfielder's first three starts for the club have come away from home.
Asked about the prospect of a first home start for the 24-year-old January signing, Howe said: "Yeah, depending on obviously what team we pick."
"I think Bruno, in the little cameos he's given, has given a glimpse of what he's capable of," said United's head coach. "Certainly I think supporters have taken to that when they've seen little bits that he's done.
"I think he's done very well in the short time he's had on the pitch at home. I think he's been excellent. He's been someone that I've really enjoyed working with. He's very much a winner. He's got a great attitude to his training and the way he conducts himself.
"With his flamboyance and technique comes a steeliness, which is hugely important in his position. Yeah, let's see what happens."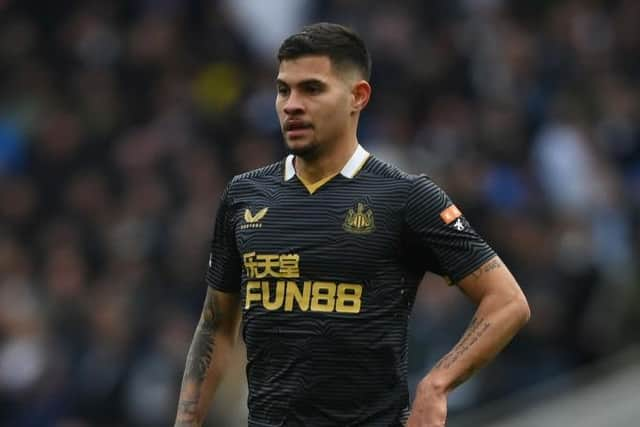 Supporters are keen to see Guimaraes get his first home start.
"I need to pick the best player for the position to get the best result for the team," said Howe. "If that player can generate a good atmosphere just by playing, then yeah, all the better in terms of that.
"But I'd be foolish to make a decision just based on the reaction of the crowd. It's got to be what the team needs.
Guimaraes, signed from Olympique Lyonnais on deadline day in a deal worth £35million plus add-ons, scored for Brazil in a 4-0 win over Bolivia.
"Delighted for him on a personal level," said Howe. "To represent your country is an incredible achievement. Obviously, he's playing for Brazil. Brilliant moments for him and his family, and that fact that he scored, I know, personally, he was very pleased."